Not sure what side dish to serve at your next holiday party? Don't worry, I've got you covered. Here's a list of the top gluten free side dish recipes that are perfect for your Thanksgiving (or even Christmas!) get-together this year. So sit back, relax and let me do the recipe searching for you.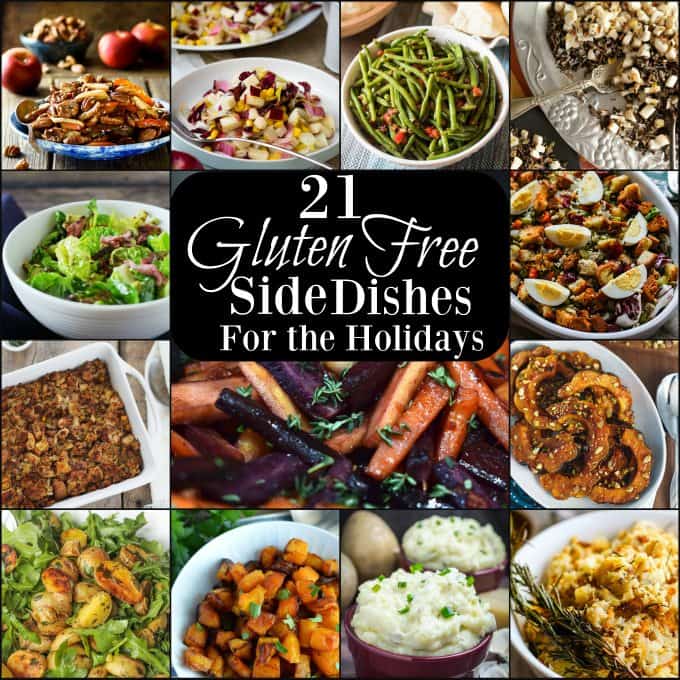 Less than a week until Thanksgiving! This is not a drill. And before you know it, Christmas will be here!
Do you have your Thanksgiving menu ready yet?
Don't worry, I've got you covered. I searched the internet high and low for some of the best gluten free side dish recipes around. Not only for myself, but also for all of my totally awesome gluten free and fellow celiac readers. As a bonus, you'll also be introduced to some awesome gluten free food bloggers!
So here it is! The ultimate list of 21 Gluten Free Side Dish Recipes for the Holidays!
Try not to get too excited. I know, they're all so delicious. But contain the excitement.
At least until they get out of the oven. Then go crazy.
I strongly suggest making two of every gluten free side dish recipe here.
If you like these recipes, be sure to follow me here on Pinterest!
1.) Mango Ginger Cranberry Sauce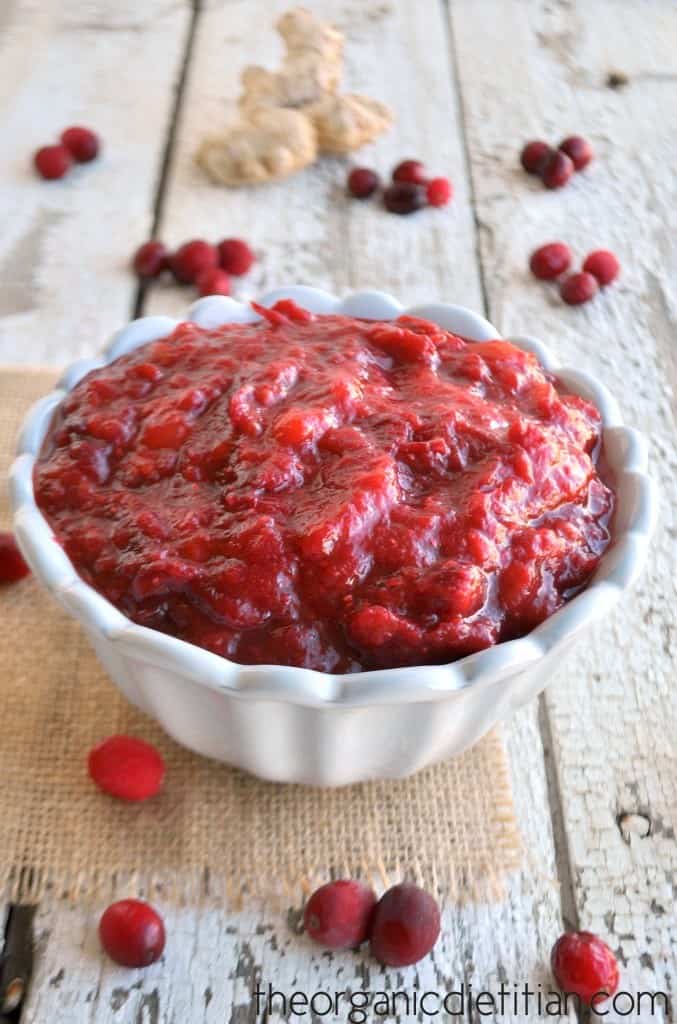 Photo via The Organic Dietitian
2.) Brazilian Nuts and Cranberry Butternut Squash Bread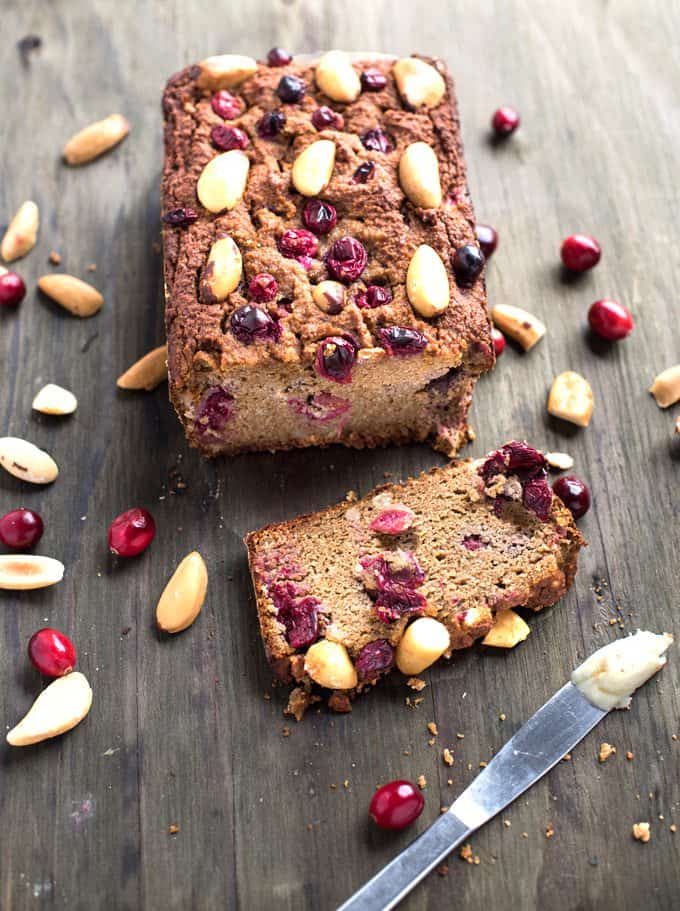 Photo via Brazilian Flare in the USA
3.) Oven Roasted Potatoes with Sriracha Pumpkin Aioli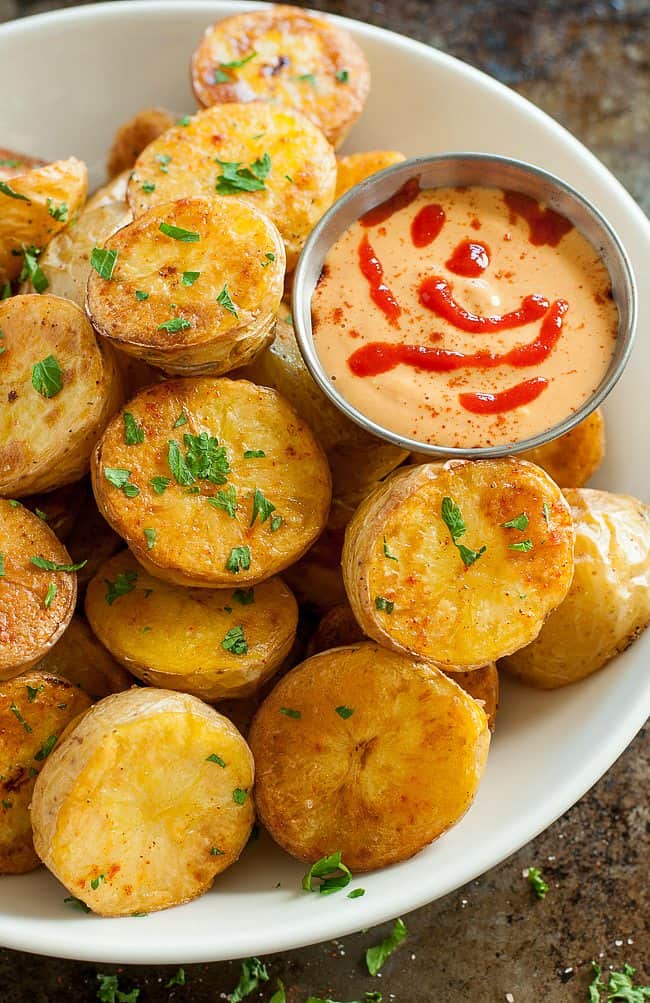 Photo via Peas & Crayons
4.) Sweet Potato Casserole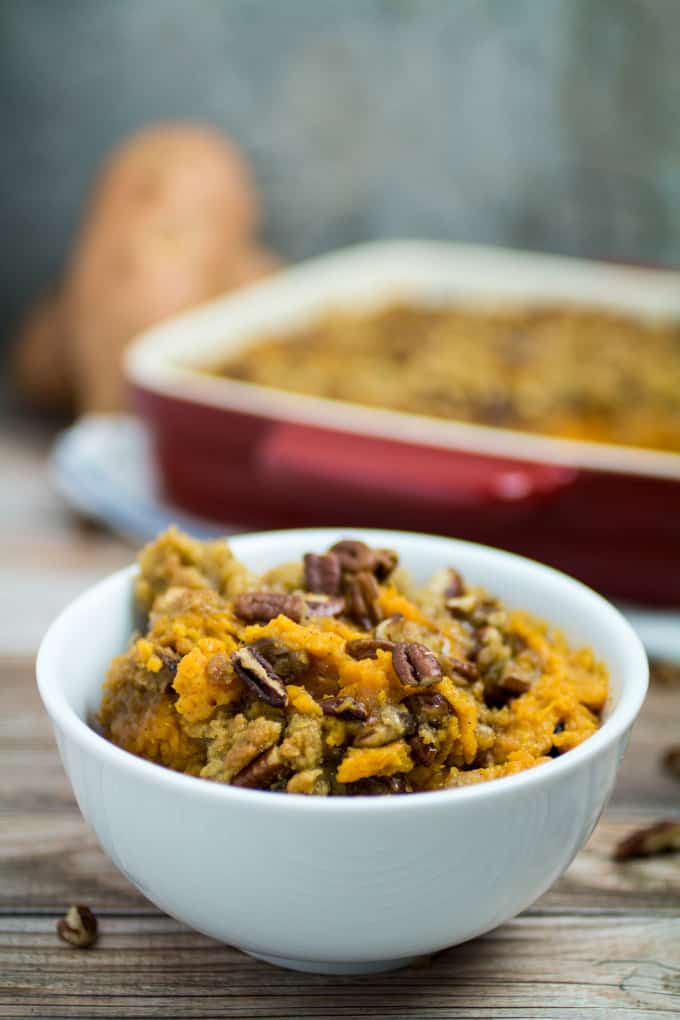 5.) Green Beans With Toasted Pecans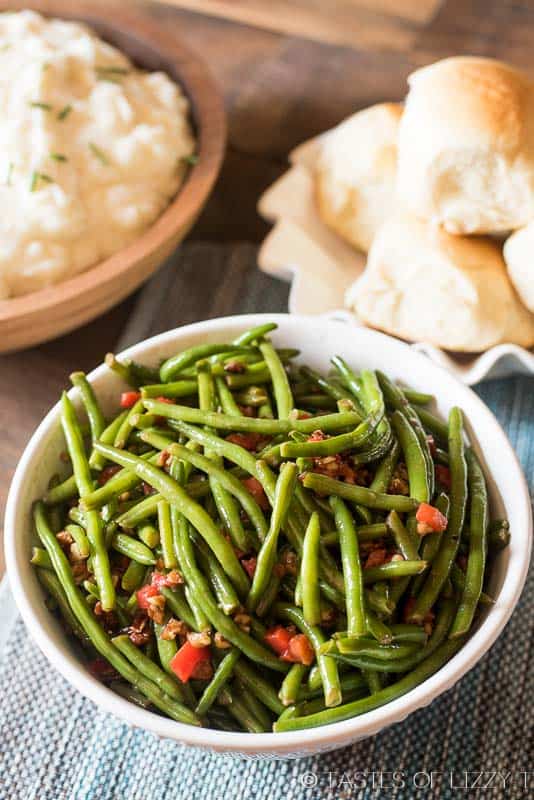 Photo via Tastes of Lizzy T's
6.) Sautéed Brussels Sprout Leaves With Pastrami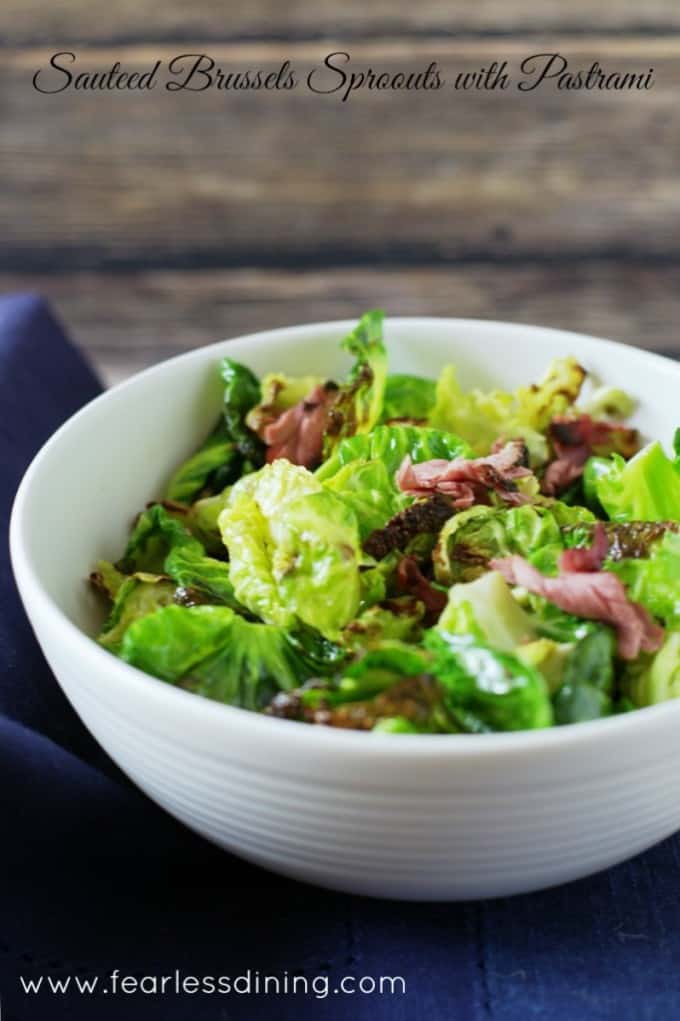 Photo via Fearless Dining
7.) Herb Roasted Potato and Arugula Salad

Photo via Veggie Inspired
8.) Easy Roasted Turnips With Leeks And Pancetta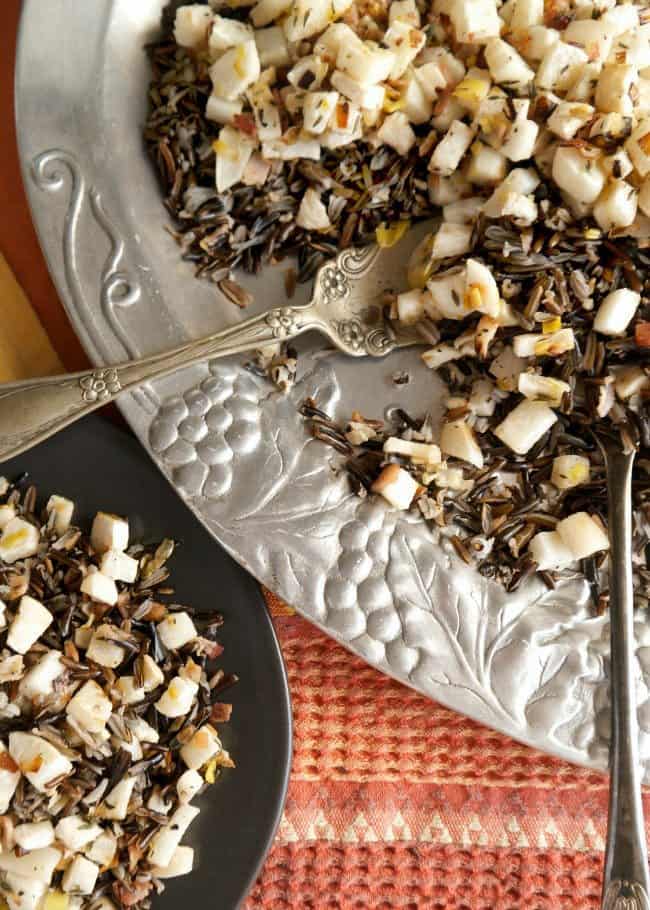 Photo via Mid-Life Croissant
9.) Creamy Garlic Parmesan Mashed Potatoes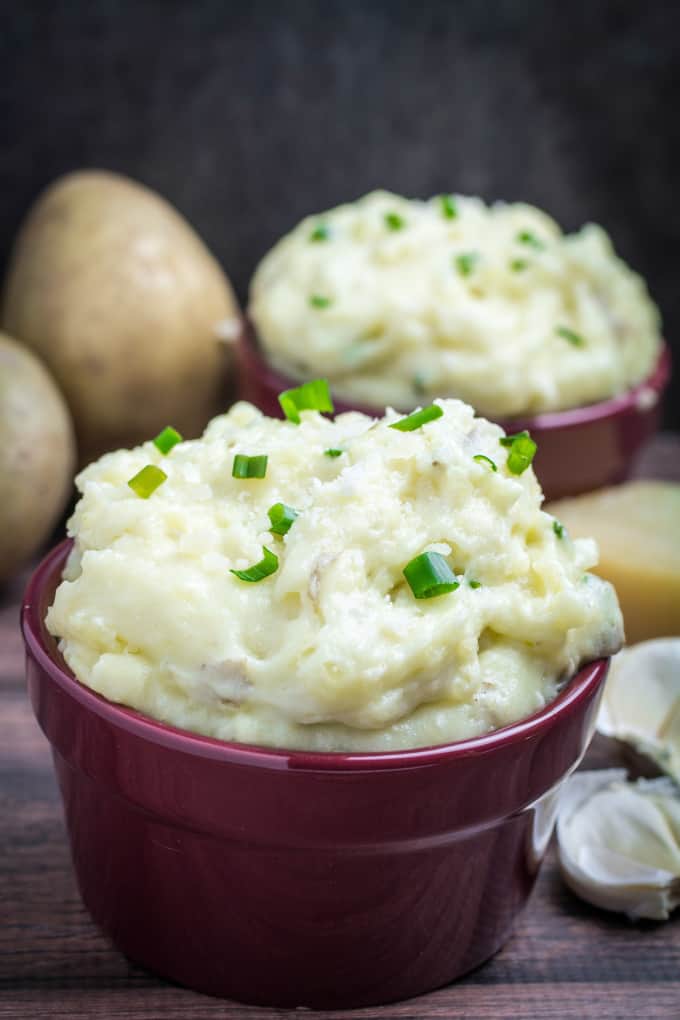 10.) Trinidad Corn Pie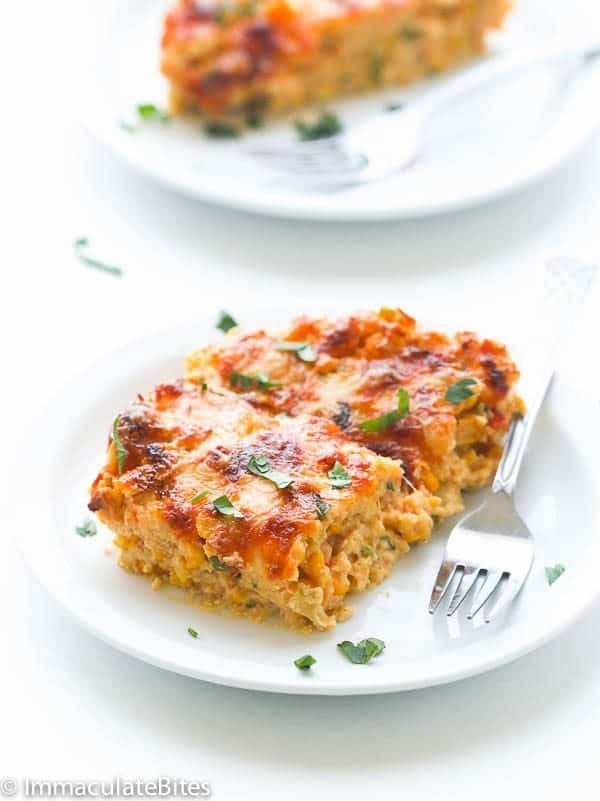 Photo via Immaculate Bites
11.) Apple and Endive Salad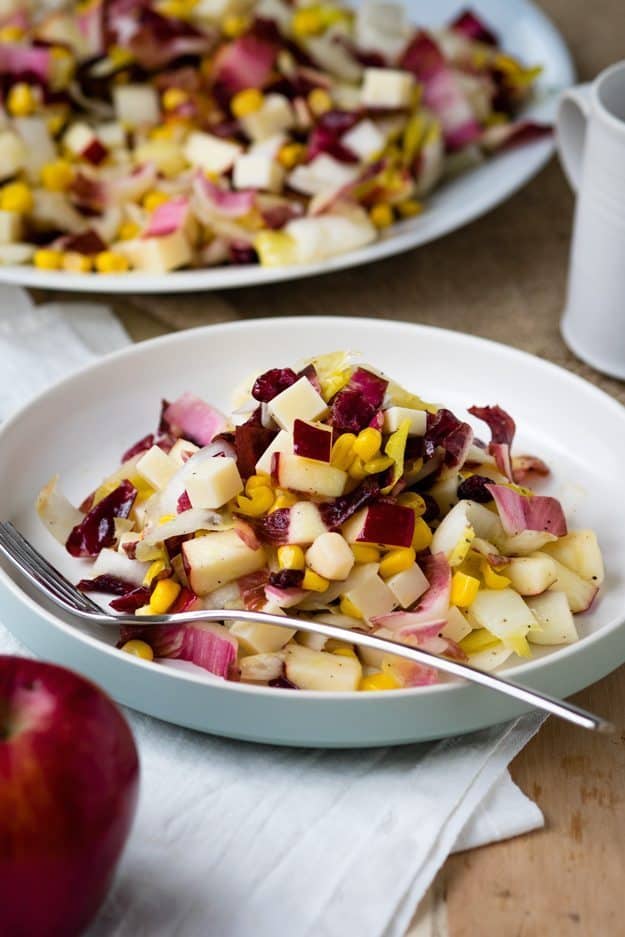 Photo via The Worktop
12.) Gluten Free Stuffing Salad With Onion Dressing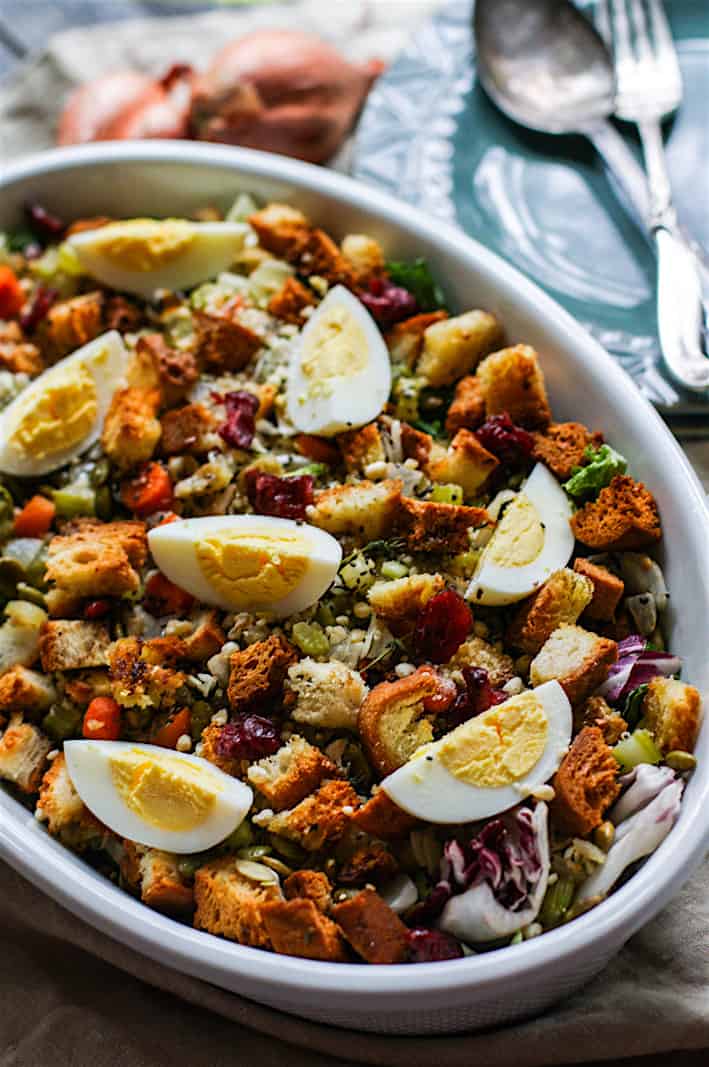 Photo via Cotter Crunch
13.) Crock Pot Rosemary Carrot Parsnip Mash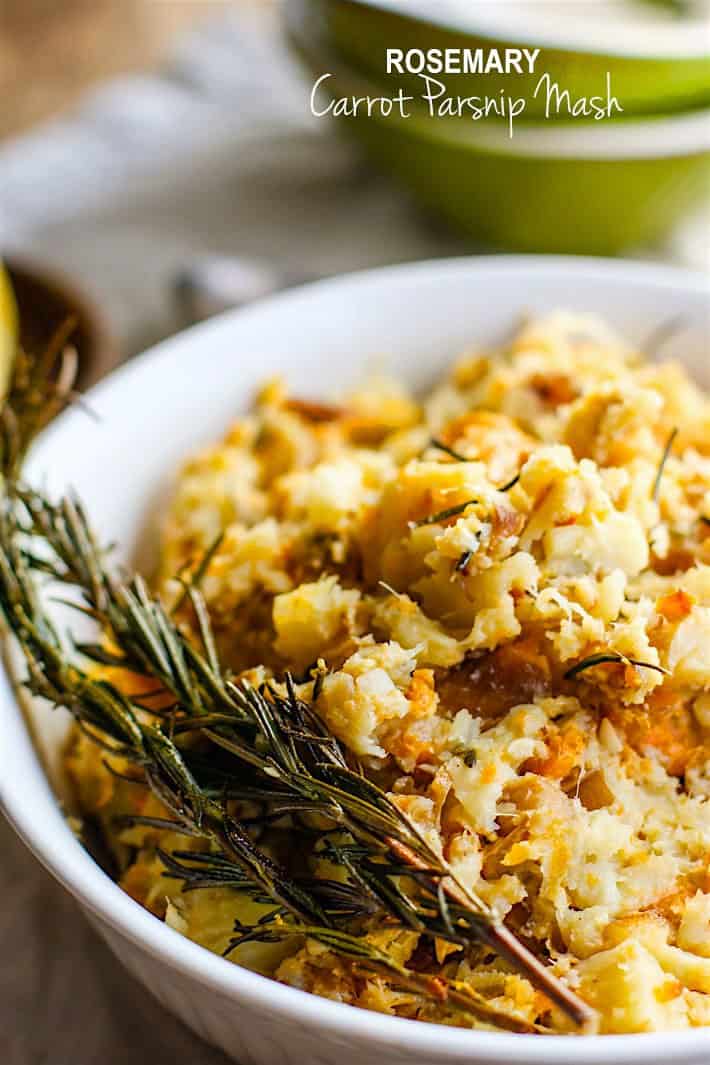 Photo via Cotter Crunch
14.) Gluten Free Green Bean Casserole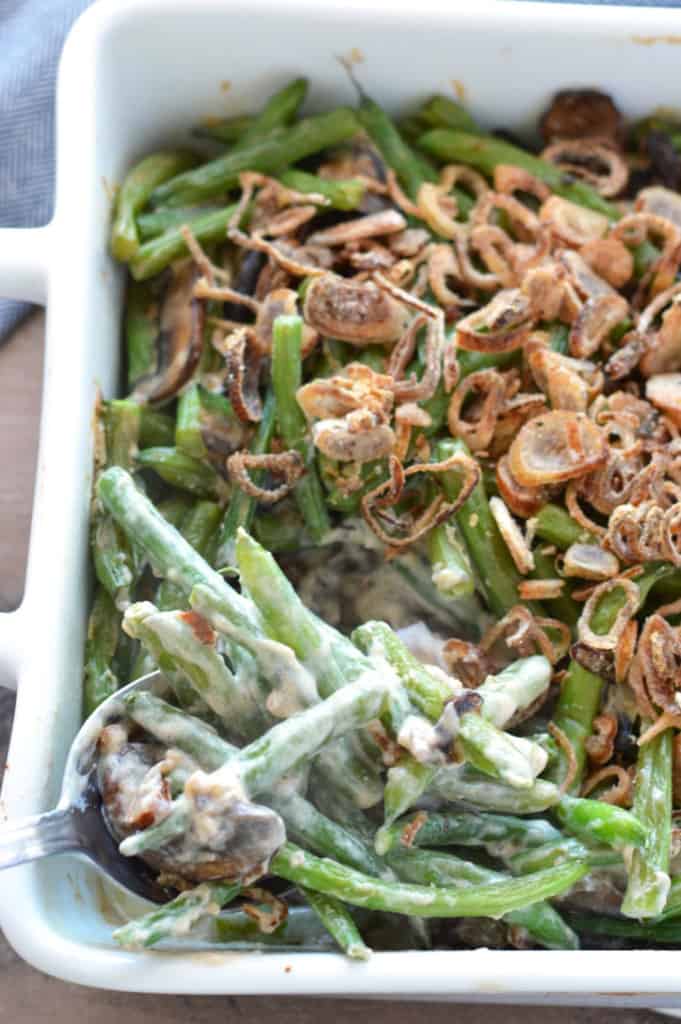 Photo via What The Fork Food Blog
15.) Caramelized Butternut Squash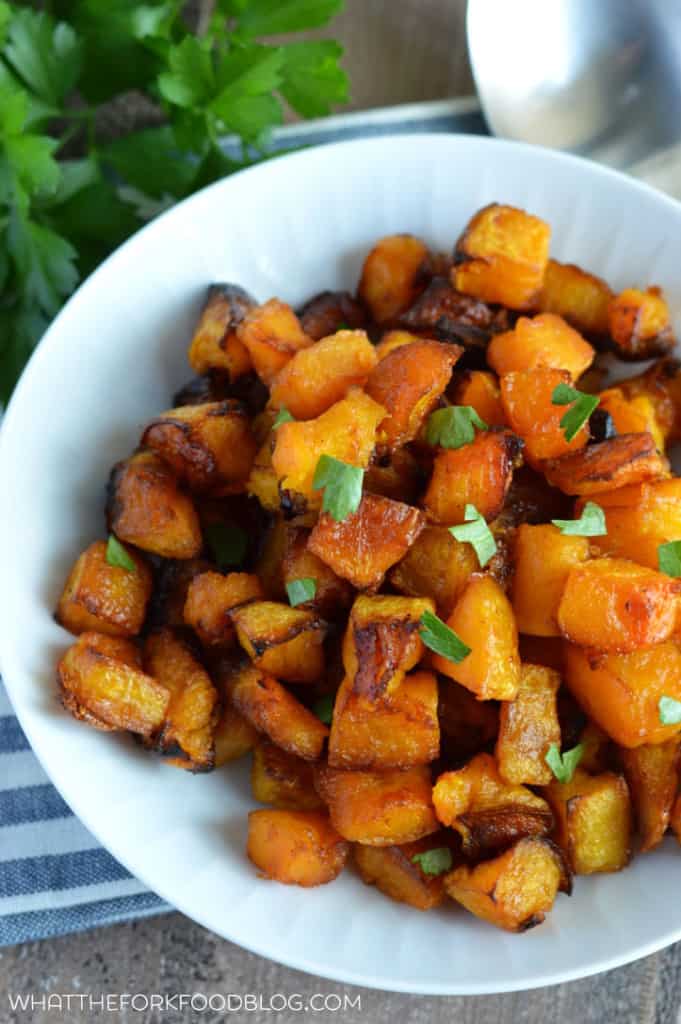 Photo via What The Fork Food Blog
16.) Sweet Potato Drop Biscuits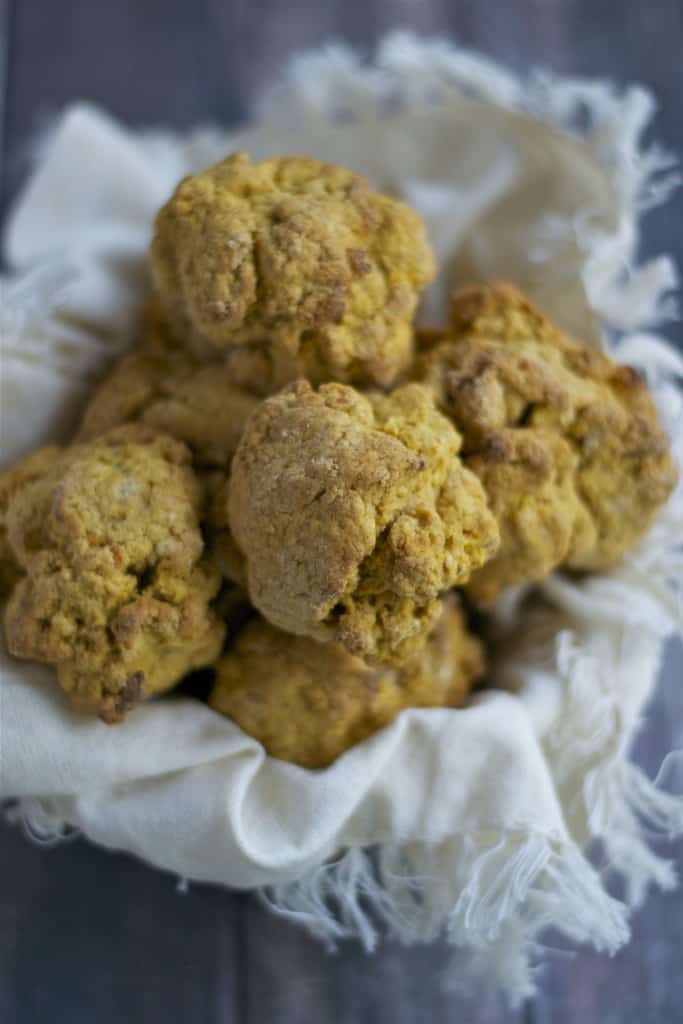 Photo via A Dash of Megnut
17.) Acorn Squash With Apples and Pecans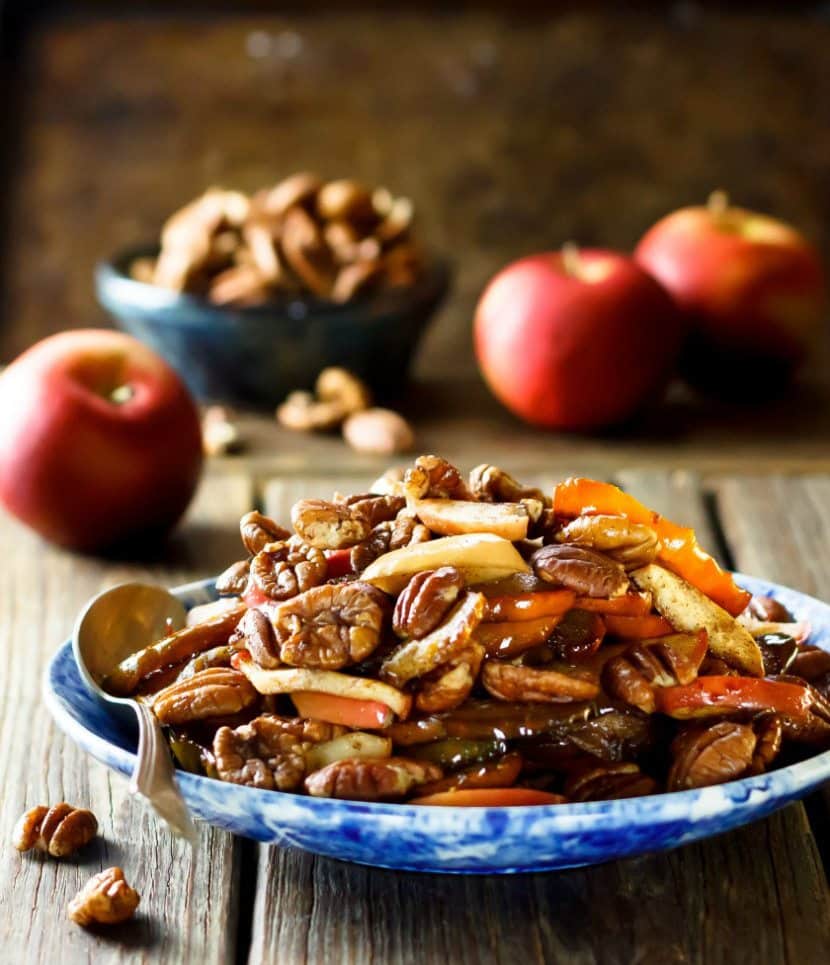 Photo via Eat Healthy Eat Happy
18.) Root Vegetable Gluten Free Stuffing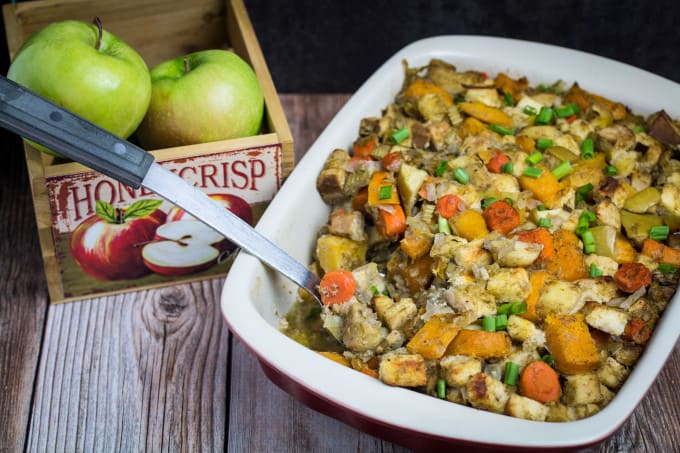 19.) Carrots and Parsnips With Thyme
Photo via Tribute
20.) Apple and Sausage Cornbread Stuffing With Sage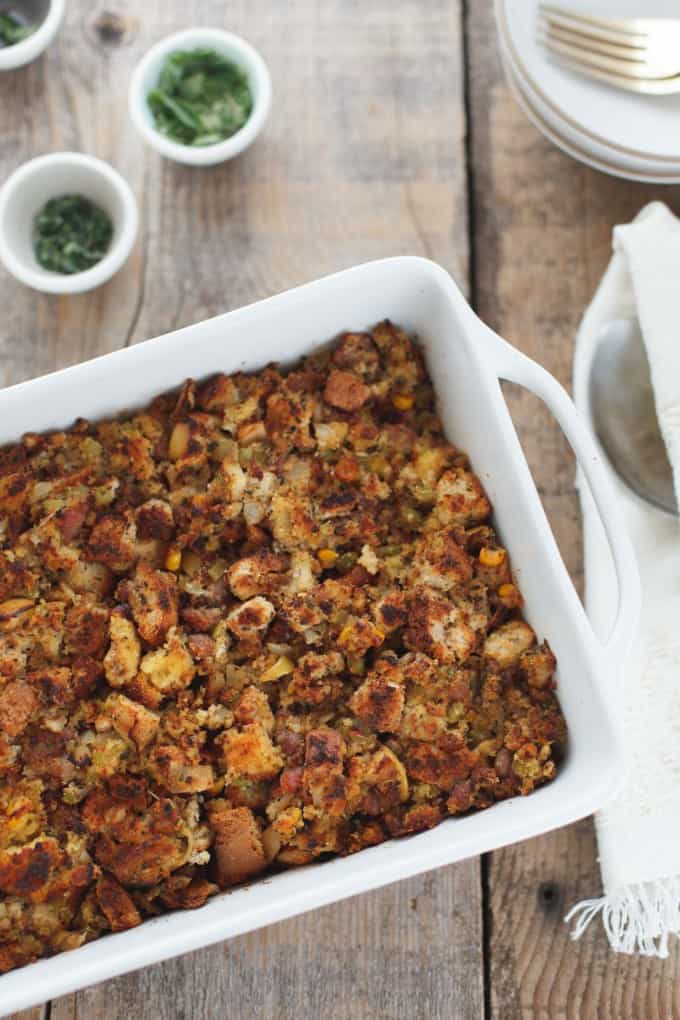 Photo via Snixy Kitchen
21.) Ginger Miso Acorn Squash With Toasted Pistachios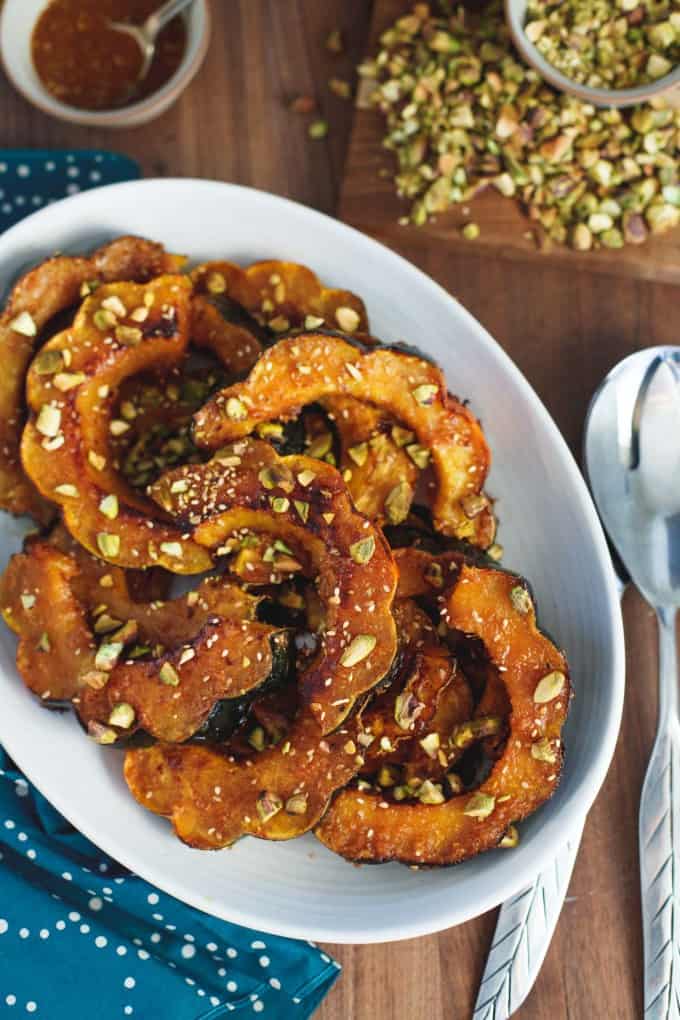 Photo via Snixy Kitchen