Olive Garden Alfredo Sauce Recipe is a copycat and gluten free version of your favorite Alfredo sauce! Made with milk, cream cheese, and parmesan, and spiced with nutmeg and garlic. This gluten free Alfredo sauce is really quick and easy to make, too!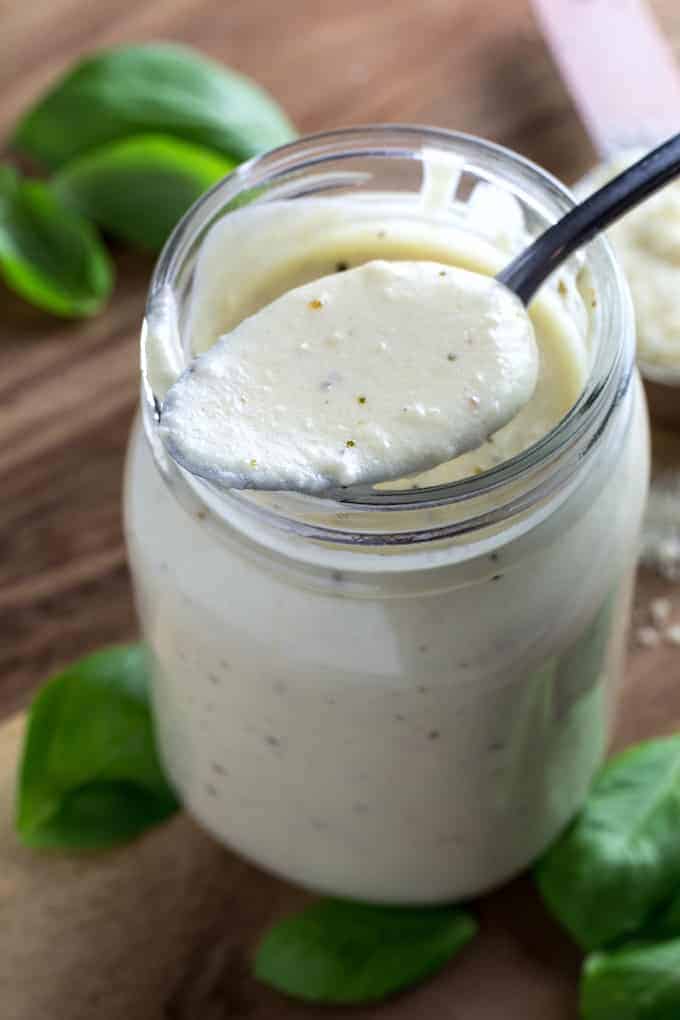 Olive Garden Alfredo Sauce Copycat – Gluten Free!
This post may contain affiliate links.
There's a lot of things I miss about gluten. Being on this diet is not always easy, even if it's necessary. Which is part of the reason I'm always busy in the kitchen, recreating the foods I love. This way, I'll never feel deprived of the good stuff. Like this copycat Olive Garden Alfredo Sauce recipe! I use this on gluten free pasta, and can't even tell the difference. It's super creamy and garlicky, with notes of nutmeg and herbs. Plus, it's insanely easy to make, and takes no time at all!
…