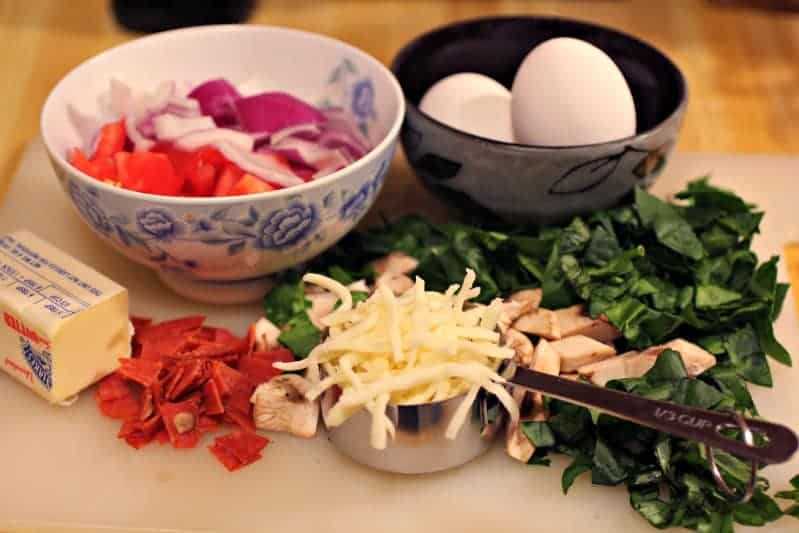 Welcome to the third edition of the Weekend Wrap-Up. Here you can find all of the latest foodie news and other interesting little crumbs I find throughout my journeys. Once again, I've wrapped up some good ones this week.
The photo above was from my latest and greatest culinary endeavor  – the pizza omelette. I've seen these in diners before but never tried to make one at home – until now. Unlike the diner version, mine is full of fresh, wholesome ingredients. Three eggs, a fresh diced tomato, 1/4 cup mozzarella, 2-3 tbsp chopped fresh basil, 1/2 chopped red onion, a handful of chopped mushrooms, and 9 chopped pepperoni pieces. Make into an omelette (or, if you're feeling particularly lazy,  just go ahead and scramble all of these ingredients together). Top with 1/4-1/2 cup pizza sauce and dig in!
Interesting News
My Latest Obsessions
My Food Blog Crushes
All right, that's all, folks.