Gluten Free Cherry Muffins
This post may contain affiliate links. Please check our privacy and disclosure policy.
Gluten Free Cherry Muffins are fluffy and moist, with a sweet flavor and just a hint of cinnamon. Loaded with indulgent dried cherries, these are the perfect on-the-go gluten free breakfast!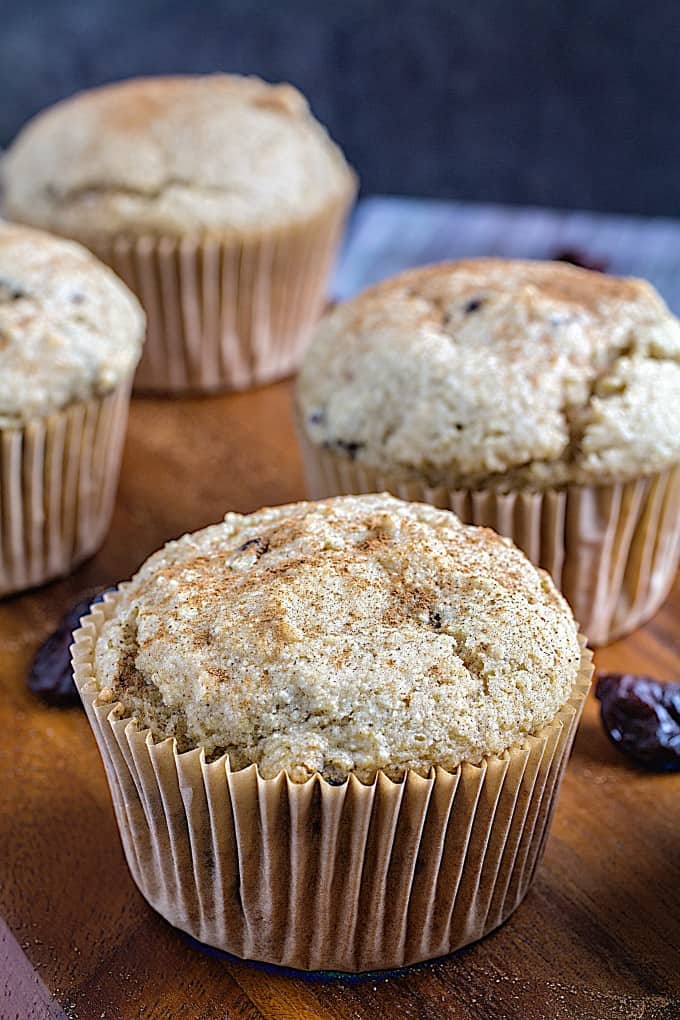 Some days you need breakfast on-the-go, which we all know is just a little bit harder when you're gluten free. I sincerely miss the days when I could just stop for a bagel and a cup of coffee on my way to work. On the plus side, since I have to make breakfast anyway, it might as well be a bit closer to healthy.
Which is why I whipped up a batch of these Gluten Free Cherry Muffins over the weekend. First of all, can you say YUM? Second of all, they're filling, portable, and will last pretty much the entire week.
Muffins are always a plus in my book.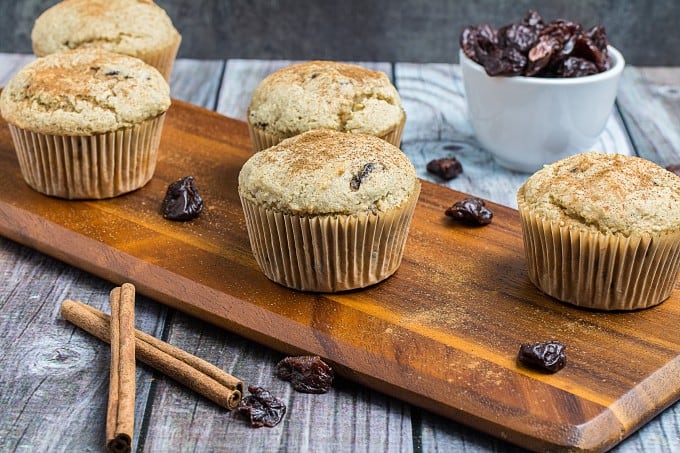 You can really throw any type of fruit you want in here, but my mother has been asking me for gluten free cherry muffins for a good solid two weeks now. In particular, gluten free muffins using dried cherries. And I've just gotten around to making them. Hey, there were other more pressing matters to attend to…
Like binge-watching Breaking Bad, which I blame entirely on my sister. The important thing to remember is that gluten free cherry muffins were eventually made, and they were delicious.
You could even throw in a cup of mixed berries, raisins, or raspberries instead. But for these, I went with dried cherries. They're just a little bit sweeter than using whole pitted cherries, in my opinion. And it's something a little bit different.
Love a good ole' classic blueberry muffin? Check out my Gluten Free Blueberry Muffins over here.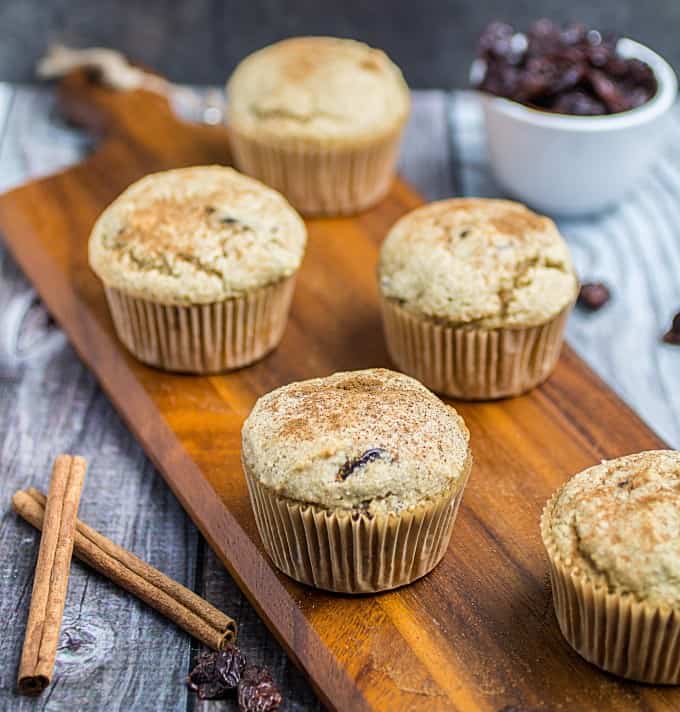 It's snowed yesterday, about 1-inch. Or maybe less. I almost did a little happy dance when I realized it wasn't going to last that long, until Drew showed me the weather report for next weekend. We are expecting 1-2 feet of snow overnight. Which isn't really that bad, considering it could be a lot more.
But it does mean that people here will be making mad dashes to the grocery store to stock up on the bread and milk. Hey, score 1 for celiacs, nobody runs out of the gluten free bread!
I always loved the snow, especially the first snow fall of the year. Until I had to commute in the weather. It's really beautiful until your car is ice-skating down the garden state parkway trying to avoid the other hundred or so cars that are doing the same.
It's cool if I work from home today, right? Great.
But this one couldn't have come at a better time, because I actually have today off. Hooray! So, come on, weather! Give us your worst! I'll be watching from my cozy computer desk, next to my glorious space heater, and with my snuggly cat Jupiter on my lap, watching the blizzard through the window.
Oh, wait, it's sunny out now. Make up your mind, weather!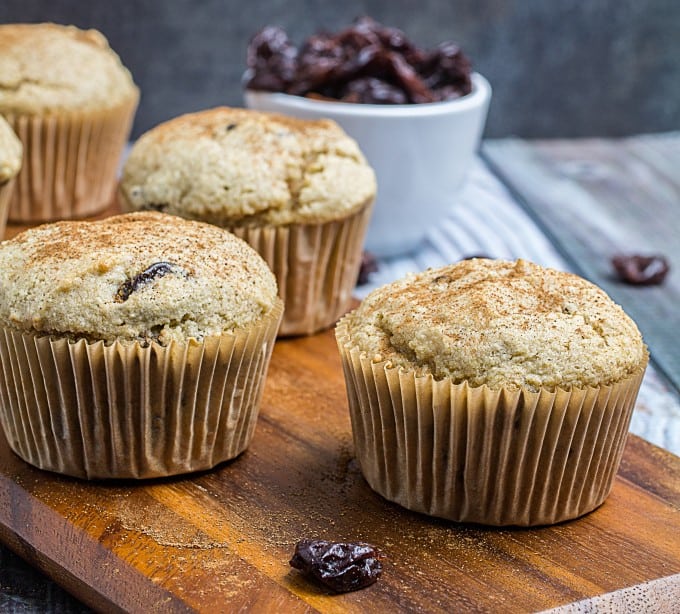 Do you know what makes having Monday off from work really magical?
The aroma of freshly baked muffins straight from the oven.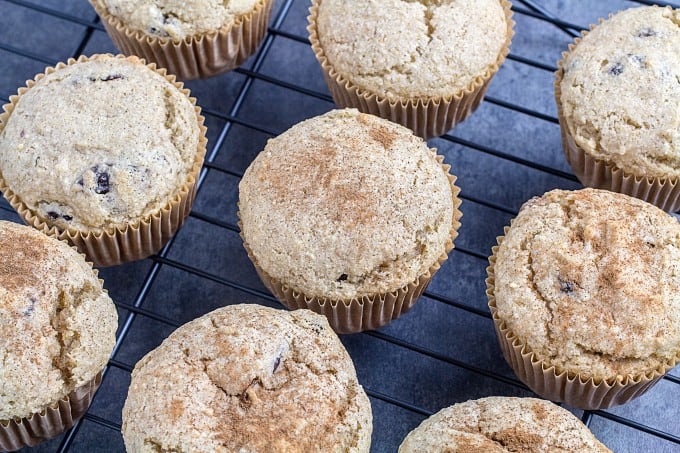 Do you know what's even better than the aroma of freshly baked muffins straight from the oven?
Biting INTO a freshly baked muffin straight from the oven. You know, once they've cooled slightly.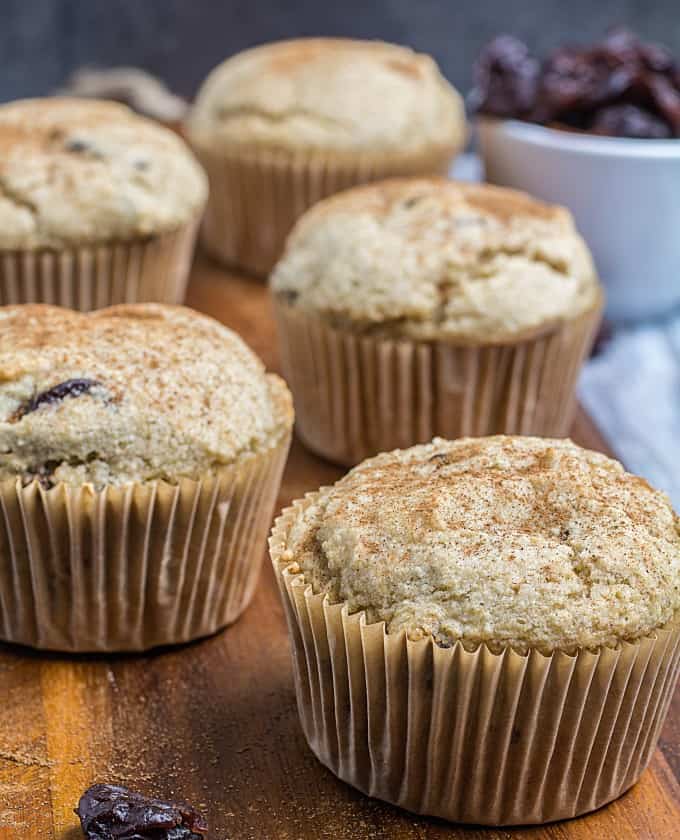 Feel free to add a sprinkle of cinnamon and sugar on top of your gluten free cherry muffins right before you put them in the oven.
It'll make the muffin tops a bit more magical.
You know, as magical as it can get after realizing that dried cherries are just about the best thing you can put in a muffin.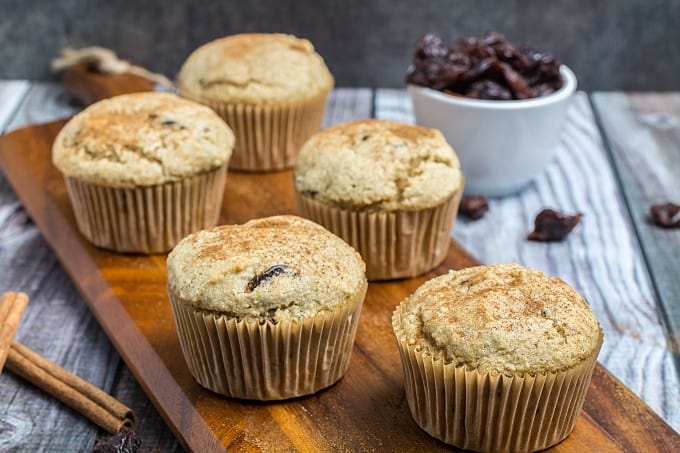 If you like this recipe, be sure to follow me Here on Pinterest!
You can also check out gluten free recipes from other food bloggers Here on Facebook!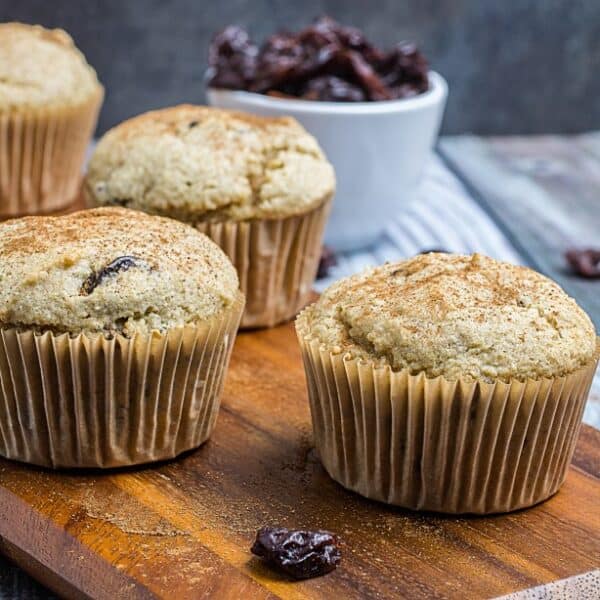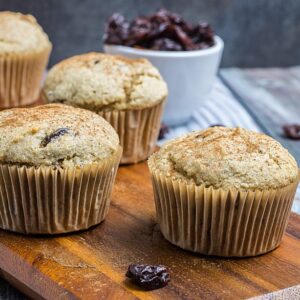 Cherry Muffins - Gluten Free!
Gluten Free Cherry Muffins are fluffy and moist, with a sweet flavor and just a hint of cinnamon. Loaded with indulgent dried cherries, these are the perfect on-the-go gluten free breakfast!
Ingredients
1 3/4

cup

gluten free cup-for-cup flour

1

cup

white sugar

2 1/2

tsp

baking powder

,

double acting

1/4

tsp

kosher salt

2

large

eggs

,

room temperature

3/4

cup

half and half

2

tsp

vanilla extract

1/2

cup

applesauce

1

cup

dried cherries

extra cinnamon and sugar sprinkled on muffins before baking

,

(optional)
Instructions
Preheat oven to 350°F.

In a mixing bowl combine flour, sugar, baking powder and salt. Stir in eggs, half and half, vanilla extract, and applesauce to dry ingredients. Stir until all ingredients are just combined. Don't over-mix!

Fold dried cherries into batter.

In a paper-lined muffin pan, spoon in batter evenly, filling each muffin tin almost to the top.

For the topping (optional), mix together about 2 tbsp sugar and 2 tsp cinnamon. Sprinkle evenly over each muffin.

Bake muffins for

20-25 minutes

, or until golden brown and a toothpick comes out clean.
Notes
Click on the time in the instructions to start a timer!
Nutrition
Calories:
194
kcal
(10%)
Carbohydrates:
39
g
(13%)
Protein:
4
g
(8%)
Fat:
3
g
(5%)
Saturated Fat:
1
g
(6%)
Trans Fat:
1
g
Cholesterol:
37
mg
(12%)
Sodium:
69
mg
(3%)
Potassium:
124
mg
(4%)
Fiber:
3
g
(13%)
Sugar:
24
g
(27%)
Vitamin A:
460
IU
(9%)
Vitamin C:
1
mg
(1%)
Calcium:
78
mg
(8%)
Iron:
1
mg
(6%)
We are a participant in both the RewardStyle and Amazon Services LLC Associates Program, which are affiliate advertising programs designed to provide a means for sites to earn advertising fees by advertising and linking to amazon.com and through RewardStyle.