Gluten Free Pumpkin Muffins are soft, sweet, and made with just the right amount of pumpkin spice. These gluten free muffins are so easy to prepare and use real pumpkin puree to give them an honestly authentic flavor. Top with cream cheese, butter, or even a drizzle of maple syrup for a treat your whole family will love!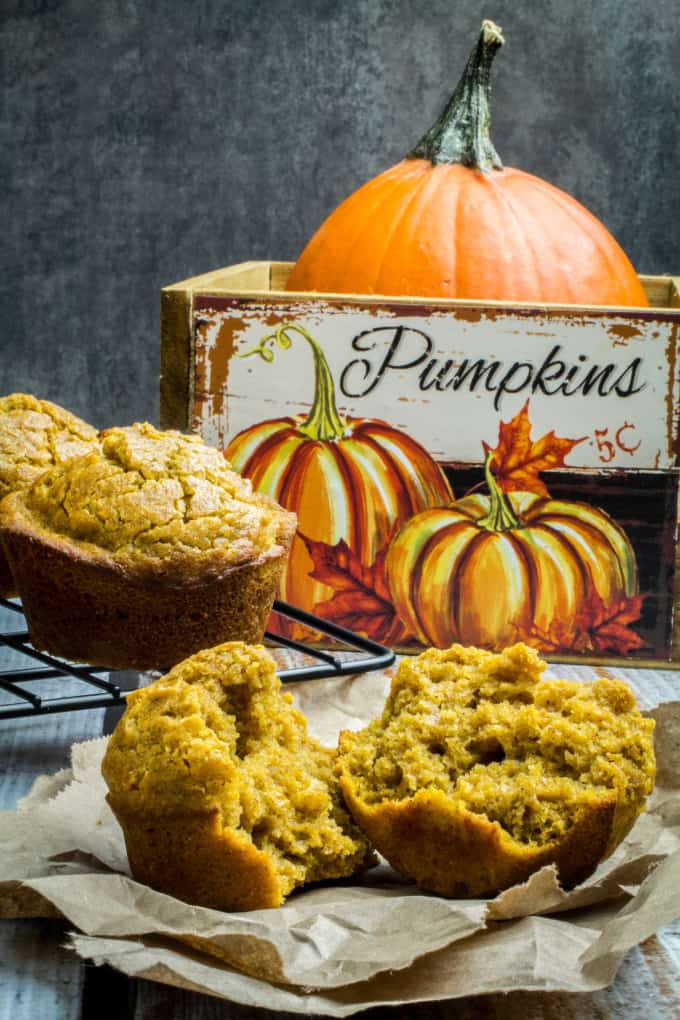 Gluten Free Pumpkin Muffins
I love muffins. Most of all these gluten free pumpkin muffins.
They're the perfect grab-and-go breakfast in the morning, and even better when you have a chance to sit down and really enjoy them with some cream cheese and a cup of coffee. Don't even get me started on pairing these with coffee. They're Bonnie and Clyde. Mickey and Minnie. Sunny and Cher. R2D2 and C3PO. They just belong together.
I even freeze these gluten free pumpkin muffins in batches, so I can pull them out of the freezer and pop them in the microwave when I get to work. Convenience can be hard to come by in the gluten free world, and that's what I'm all about with this recipe.
How To Make Gluten Free Pumpkin Muffins Tutorial Video
So, how long has it been since you've had a really good gluten free muffin? I mean, really good? Like, I-refuse-to-share-these-with-anyone kind of good? If the answer is "not for a while", then you're in luck.
These gluten free pumpkin muffins are that good. 
I'm talking downright delicious. They're sweet. They're pumpkin, with pumpkin spices. They're the fluffiest of fluffy. Serve them warm and prepare to be delighted.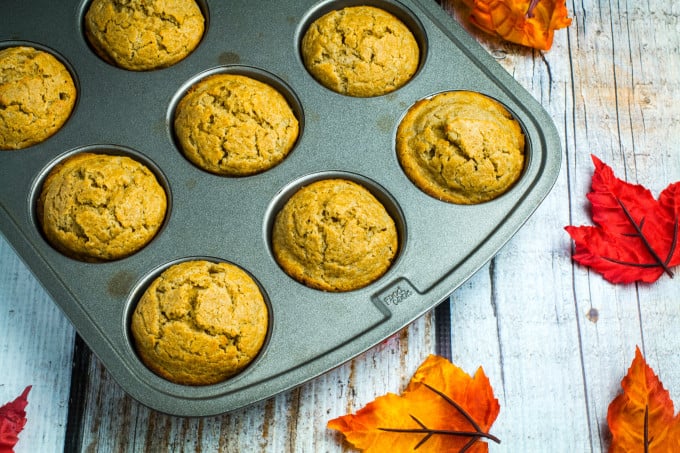 Oh, the humanity…
I haven't swooned over a baked good like this since the day of the Gluten Free Pumpkin Oatmeal Cookies.
Ah, memories… Delicious memories…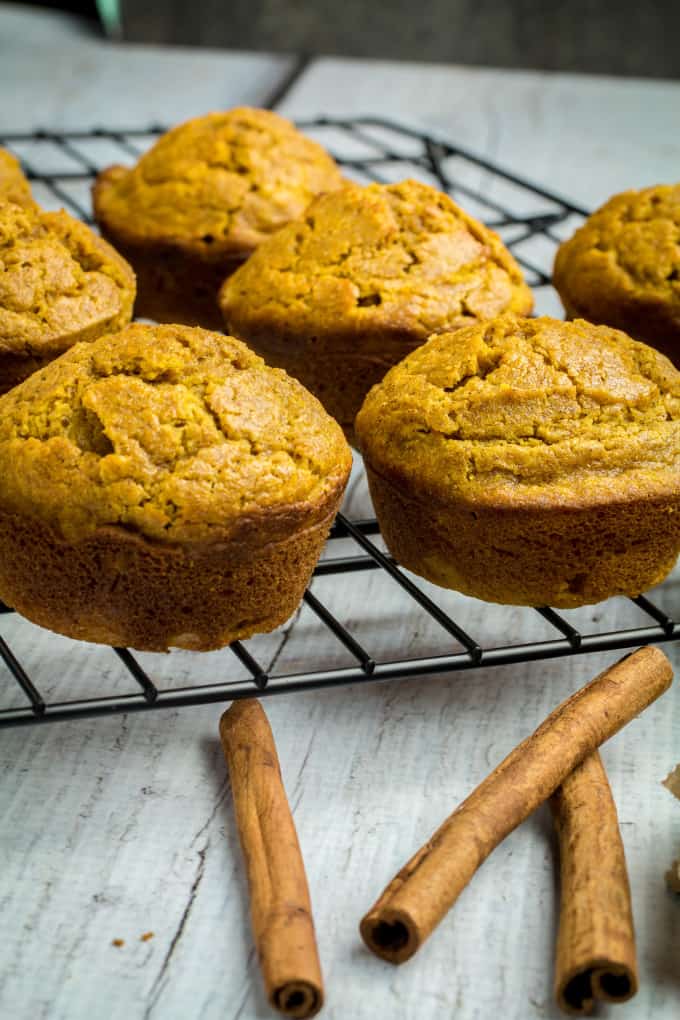 I made this recipe for a smaller muffin tin. You know, the kind that makes about 12 muffins at a time. You can make these in a larger muffin tin, but I have a few suggestions if you do:
How To Make Gluten Free Pumpkin Muffins In A Larger Tin
Lower the heat to 375°F
Doubling the recipe to make sure you have enough batter for a full 6 muffins (you'll probably have extra, but who doesn't like extra muffins, amirite?)
Increase the cooking time by about 5-10 minutes. Keep an eye on them to make sure they don't over cook.
That's what I would do, if I were making these bigger.
You can add a few things to these gluten free pumpkin muffins if you really want to. I suggest 1/2 cup chocolate chips/butterscotch chips, or 1/2 cup raisins.
I prefer to eat these with a bit of cream cheese, but you can also add butter or drizzle them with some maple syrup.
However, you could even eat these plain, they're that good.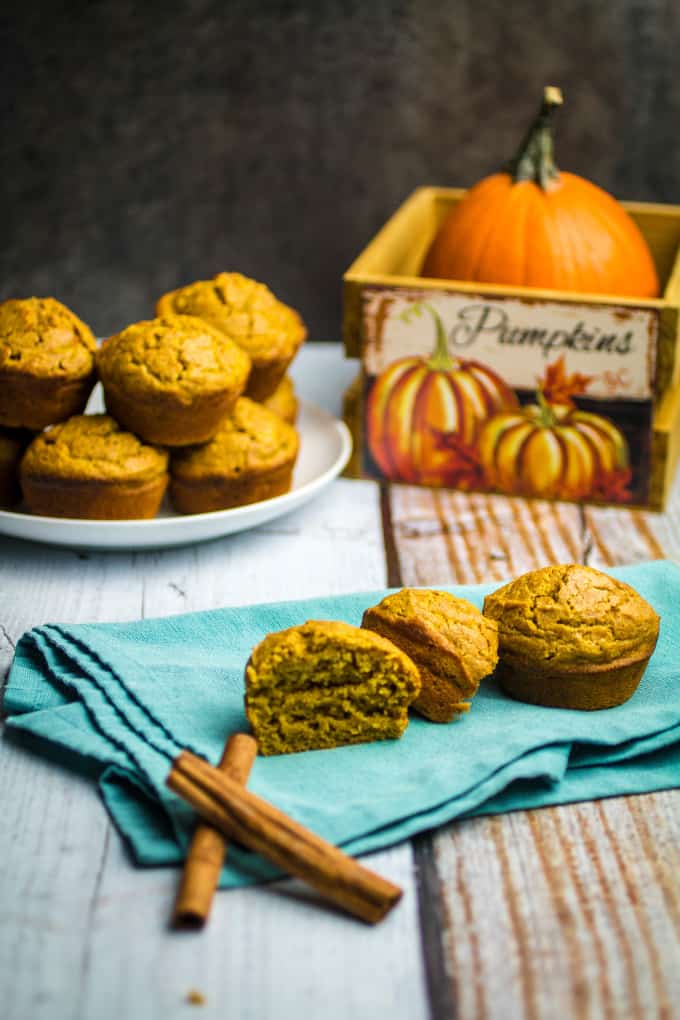 Ok, let's take a second to talk about gluten free baking. There's a few things you need here to make these turn out REALLY good, and if you switch the recipe around, you may be missing out on some key elements.
Tips For Making Gluten Free Pumpkin Muffins
The first thing in the light cream. Normally, a recipe will call for milk. When you're using gluten free flour, you want to use cream instead of milk, because cream has more naturally occurring acid in it. This affects the rise of the muffin, and also creates the muffin top we all know and love.
In addition, you want to keep the spices a bit higher than in non-GF baking. It's all about flavor.
Another good tip is butter. You also need the butter. I know you can technically replace it with applesauce, or whatever, but gluten free foods already have a problem with being crumbly and dry. The fat from the butter will help keep these pumpkin muffins together, in addition to tasting good. I promise!
Finally, the baking powder. It's another key element for the rise of the muffin tops, however, you need to make sure yours says "Double Acting" on the packaging. If it doesn't, then you should start mentally preparing yourself for the horror that is flat muffins.
We've all been there before. 
It's important that we just look towards the future now. 
The big, perfectly risen muffin-top future.
Gluten free muffin top future, that is.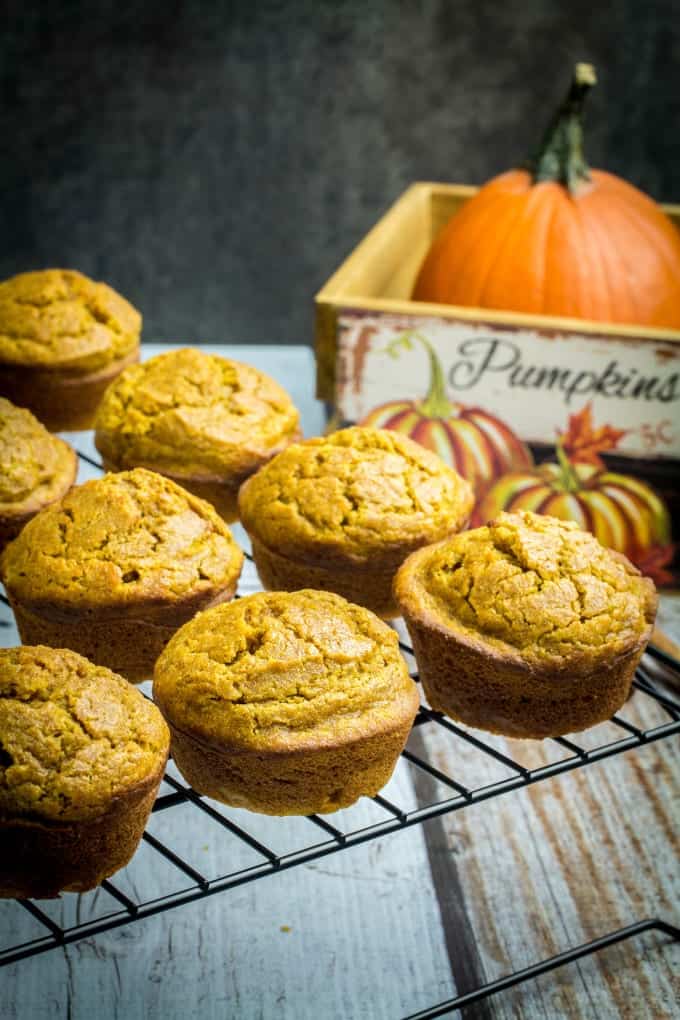 If you like this recipe, be sure to follow me here on Pinterest!