Crispy Oven Fried Pork Chops are crispy, juicy, and insanely easy to make. They only take 30 minutes to make, and best of all they are gluten free!
I love making pork chops because they're quick, easy, and almost always on sale at my local grocery store. If you like these oven fried pork chops, check out my Oven Baked Pork Chops With Apricot Glaze, Instant Pot Pork Chops, Slow Cooker Pork Chops & Potatoes, and Baked Apple Stuffed Pork Chops!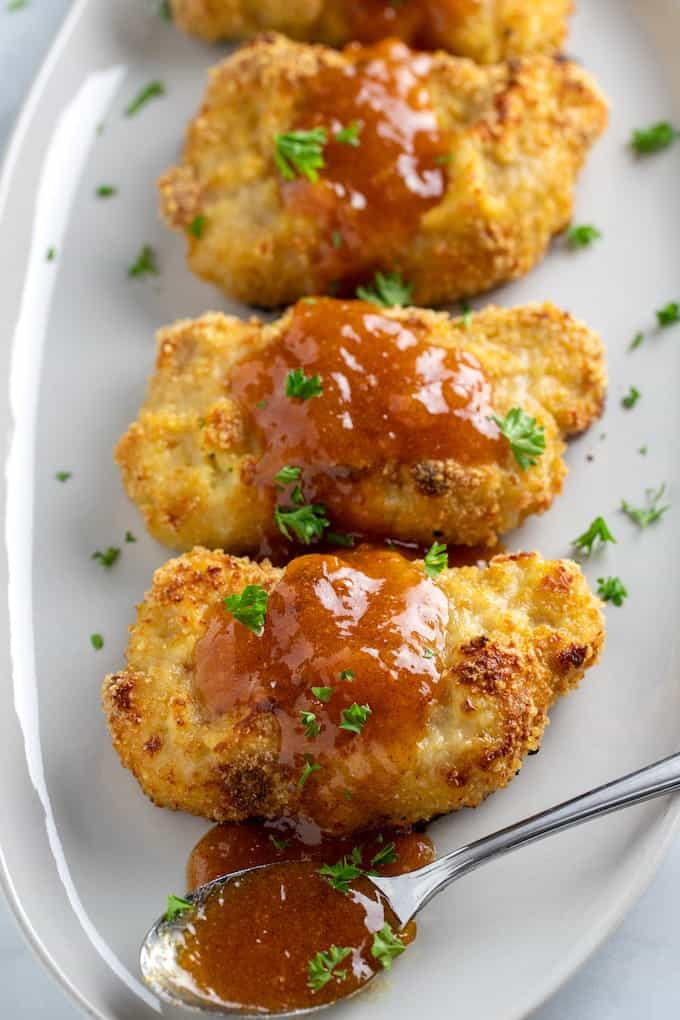 Crispy Oven Fried Pork Chops
Crispy Oven Fried Pork Chops are one of the easiest dinner recipes I have in my repertoire. I make them with gluten free all purpose flour and gluten free breadcrumbs, but you can follow this exact same recipe with regular ingredients if you're not on a gluten free diet.
This recipe also works really well with seasoned or Italian breadcrumbs, but personally I like to add my own seasoning so I can control what they taste like. I also like to add a sweet dipping sauce on the side, like apricot glaze or honey mustard, for some extra flavor.
…