Easy Sausage and Peppers made from Italian sausage, bell peppers, onions, and seasoning is the perfect thing to bring to a potluck, or make in bulk for a party. It comes together in 30 minutes, and reheats well the next day!
I love pulling out some crowd favorites when I'm hosting a party, like my Slow Cooker Chicken and Sausage Paella, Make Ahead Sausage Hash Brown Casserole, and Spicy Sausage Cream Cheese Dip!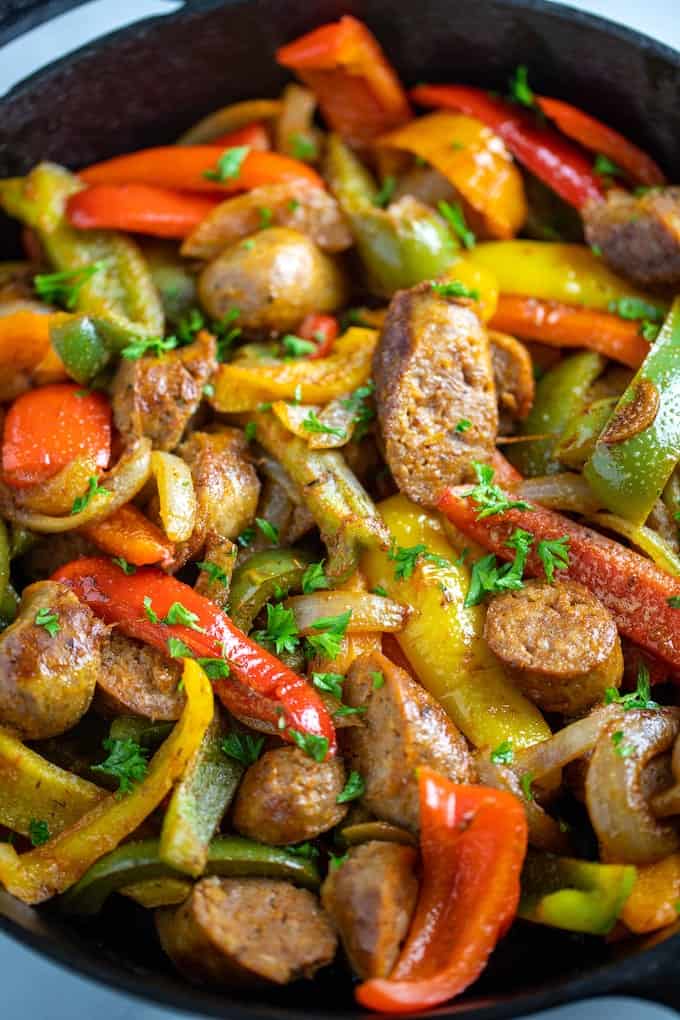 Easy Sausage and Peppers
Easy Sausage and Peppers is my go-to recipe when I'm having a party. All you need is Italian sausage (hot or mild, it's your preference), bell peppers, onions, and some seasoning. It's REALLY easy to make a big pan of this the day before, then just reheat it in the oven right before serving. I've also made this way ahead of time and frozen it, so this sausage and peppers recipe is a real time saver!
…