Egg Roll in a Bowl is an EASY one pot low carb dinner, made with ground beef and shredded cabbage in a seasoned sauce that's topped with spicy sriracha and ready in under 20 minutes!
If you like this quick and easy dinner, check out my Cajun Shrimp Pasta, Hawaiian Fried Rice, or Grilled Chicken Drumsticks!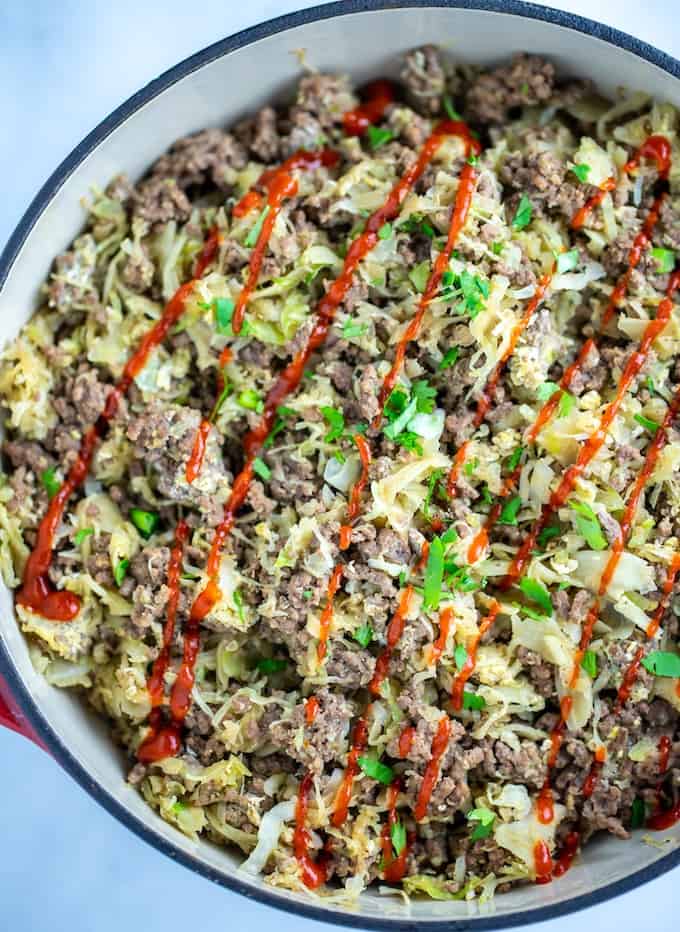 Egg Roll in a Bowl
Egg Roll in a Bowl is one of my go-to easy one pot dinner recipes for when I don't really feel like cooking, but still need something for dinner. It's basically egg roll filling, without all the deep frying. Made with ground beef, a bag of shredded cabbage (you can also use broccoli slaw), and seasoning. You can eat this on its own for a low carb dinner, or serve over rice or rice noodles. I like to drizzle with sriracha at the end, to add some spice to it.
…