White Chocolate Macadamia Nut Cookies are soft baked cookies made with sweet white chocolate chips and crunchy pieces of macadamia nuts, gluten free and ready in under 20 minutes!
I am a cookie fiend, ESPECIALLY during the holidays! And right now, my kitchen is full of my favorite gluten free cookies, like my Gluten Free Chocolate Chip Cookies, Easy Peanut Butter Cookies, and Gluten Free Sugar Cookies!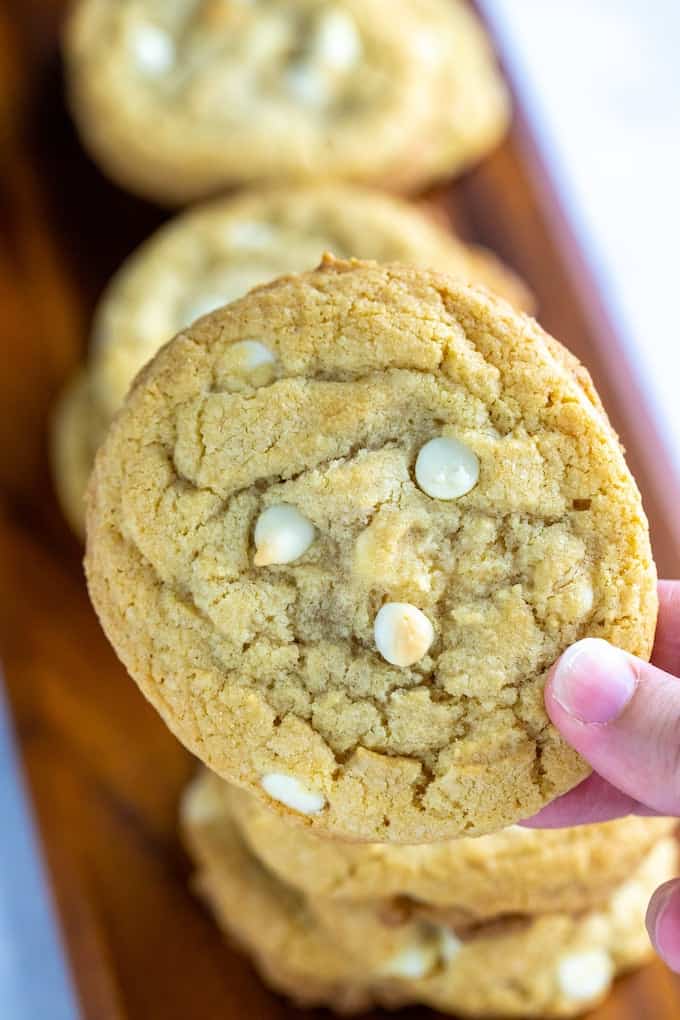 White Chocolate Macadamia Nut Cookies – Gluten Free!
White Chocolate Macadamia Nut Cookies are my absolute favorite gluten free cookie because they're slightly crispy, slightly chewy, and you cannot tell that these are gluten free! They're perfect to give away as gifts for the holidays (cookie swap, anyone?), or to make for your next party. I use a combination of brown and white sugar here to bring the sweetness and a slight molasses flavor.
I also use a combination of butter and shortening, so you get the perfect drop that doesn't go too flat, making the cookie chewy. And you also get that great buttery flavor that you look for in the perfect cookie! Not to mention the sweet pieces of white chocolate, along with the crunchy macadamia nuts!
…