Mexican Street Corn Salad is the perfect summer side to bring to a potluck, made with corn kernels and cotija cheese in a creamy spicy dressing, ready in only 20 minutes!
If you like this Mexican Street Corn Salad, you might also like my Rotisserie Chicken Salad, Tuna Pasta Salad, and Greek Pasta Salad!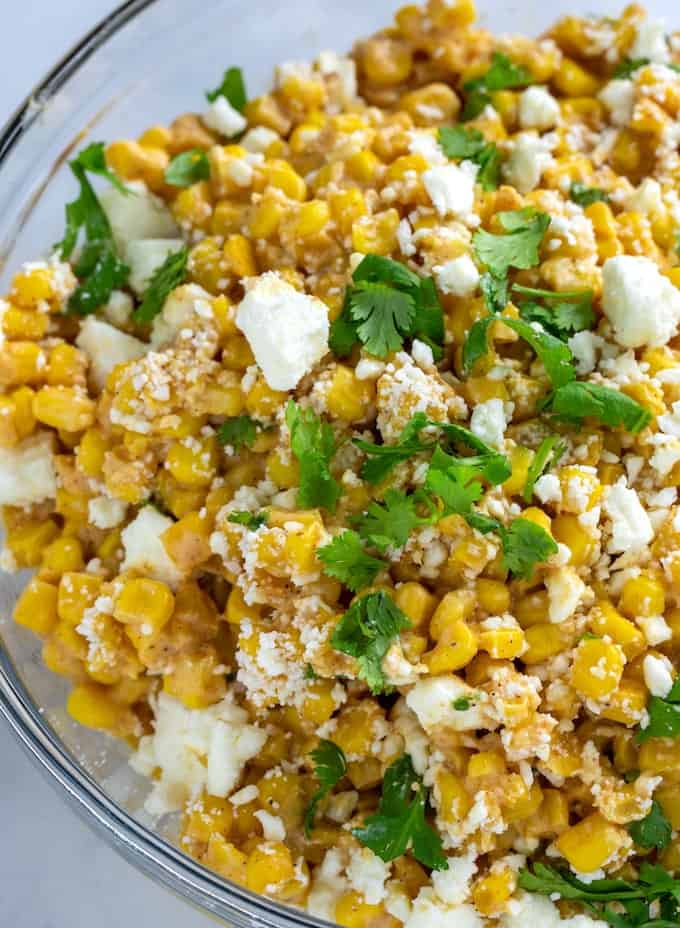 Mexican Street Corn Salad
Mexican Street Corn Salad is one of my favorite potluck recipes, made with canned or frozen corn kernels mixed with a spicy creamy dressing and topped with fresh cilantro and cheese. It's ready in just 20 minutes, and can be made ahead of time for busy days! Another bonus is that this is a really budget friendly side dish recipe because it's mostly corn. You can leave the cilantro off if you don't have a taste for it, and make this as spicy (or not spicy) as you'd like it!
…