Crock Pot Chicken Parmesan is a simple gluten free dinner that's perfect for a weeknight. Just set the chicken and marinara sauce in the slow cooker and forget about it, then add cheese and pasta just before serving. It's minimal effort, with a ton of flavor!
This post is sponsored by Crystal Farms Cheese® but the content and opinions expressed here are my own.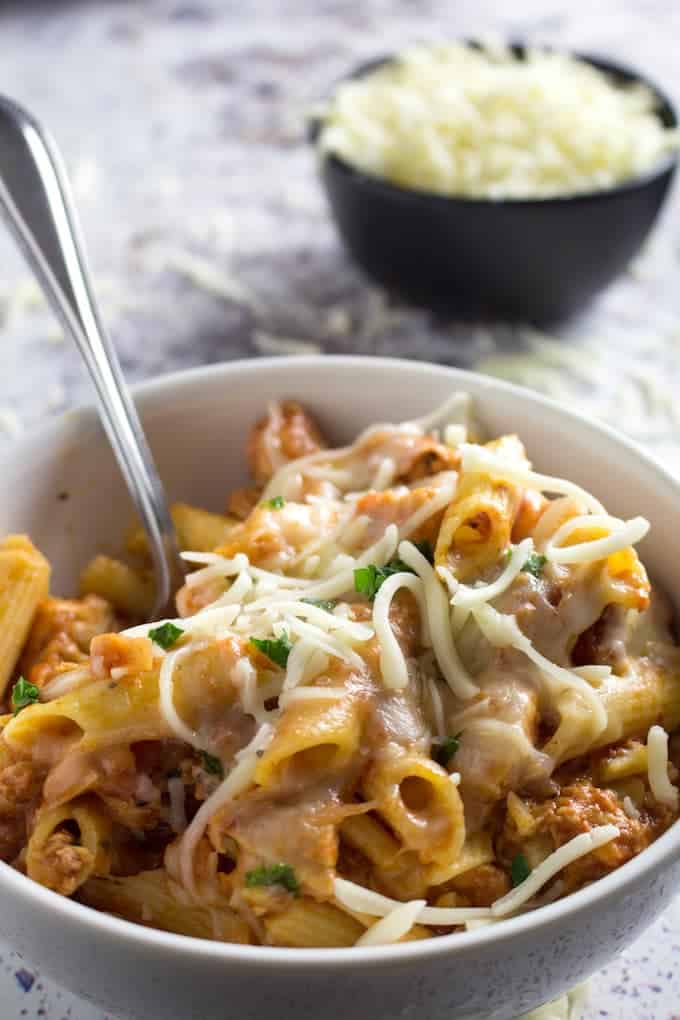 Crock Pot Chicken Parmesan – Gluten Free!
Crock Pot Chicken Parmesan is one of my favorite gluten free weeknight dishes. It's super easy to make because the slow cooker does most of the work. I set this on low in the morning, then go about my day. Around dinner time, the house smells like you spent all day making a super-amazing Italian dinner. My family loves crock pot chicken parmesan, and I think yours will, too!
…