Crockpot Corn Chowder is a quick and easy dinner recipe, made with corn kernels, savory broth, spices, and cream, simmered all day in a slow cooker and pureed until it's rich and creamy!
Soup is the perfect addition to any meal, and if you love this corn chowder, you'll also love my Crockpot Corn Chowder with Ham & Potatoes, Potato Leek Instant Pot Soup w/Cheddar, Slow Cooker Creamy Chicken & Wild Rice Soup, and Slow Cooker Sweet Potato Soup!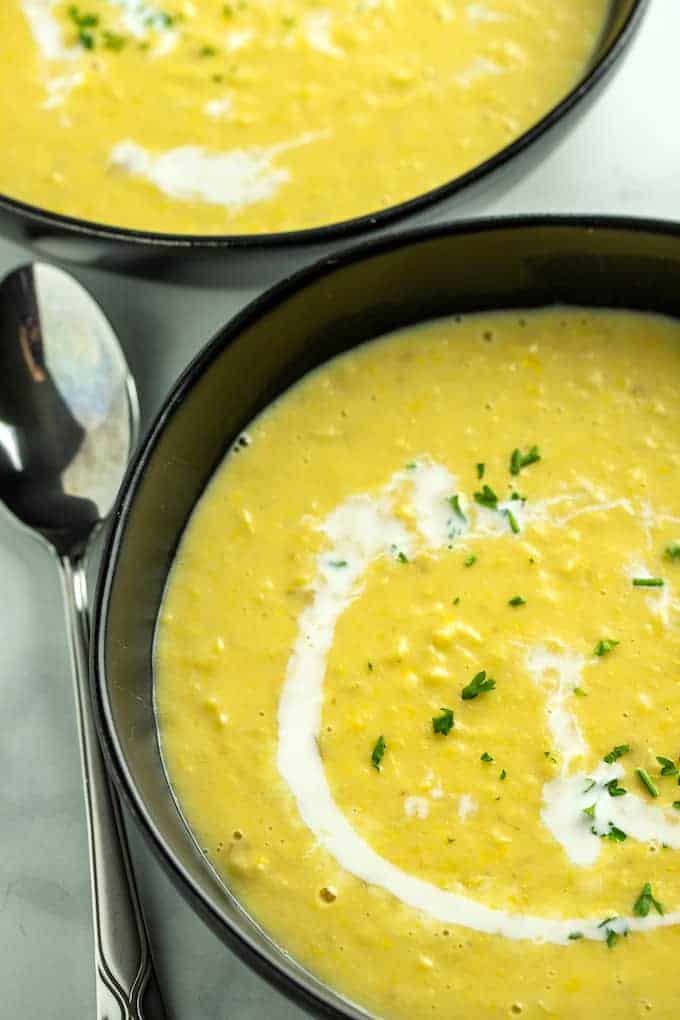 Crockpot Corn Chowder (Vegetarian!)
Crockpot Corn Chowder is one of my all-time favorite summertime recipes. I usually use a bag of frozen corn kernels for this, but when it's corn season, all bets are off. Fresh corn just takes the flavor form 1 to 10 in no time! This is perfect for potlucks, too, because there's only a few ingredients and you can set it up in the crock pot and just forget about it, then just puree and add the half and half before serving. Trust me, you'll rarely have any leftovers!
…