Cranberry Stuffing Recipe is made with my homemade gluten free stuffing mix and fresh cranberries. It's a sweet and tasty side dish that's perfect for Thanksgiving, and ready in under 60 minutes!
We're prepping my house for a 100% gluten free Thanksgiving dinner, and today we're using my Gluten Free Stuffing Mix to make cranberry stuffing. I'm also cooking up these Garlic Parmesan Mashed Potatoes, and Root Vegetable Gluten Free Stuffing!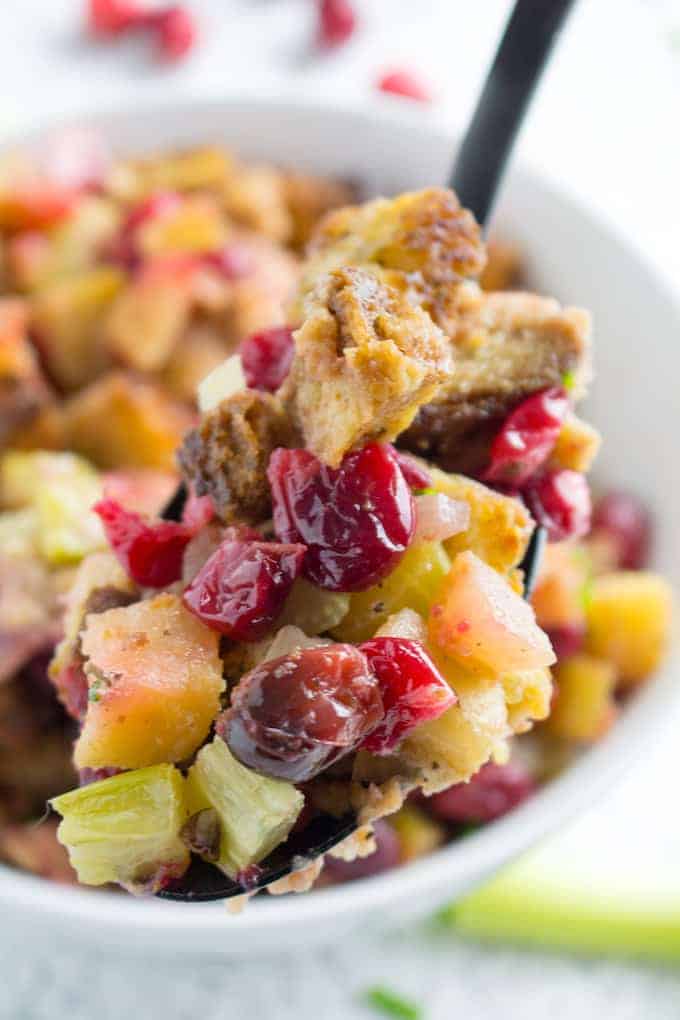 Cranberry Stuffing Recipe – Gluten Free!
Cranberry Stuffing Recipe is an easy gluten free Thanksgiving stuffing recipe. It's the perfect combination of sweet cranberries and vegetables, along with my own personal stuffing mix recipe, cooked in a savory broth until it's golden brown and slightly crispy on the top. I always prepare the Gluten Free Stuffing Mix ahead of time, so this Cranberry Apple Stuffing can be thrown together in minutes.
You know, when you're busy getting the turkey together and making 5,000 pies at the same time. A normal Thanksgiving.
…