Finally, a gluten free Honey BBQ Sauce Recipe! And trust me, you'll want to bottle this up and share it with everyone. It's that good. It has the tangy BBQ flavor you love, with the sweetness and flavor of honey. Spicy, tangy, sweet, and basically the best thing you'll taste all year. Plus, it's super easy to make!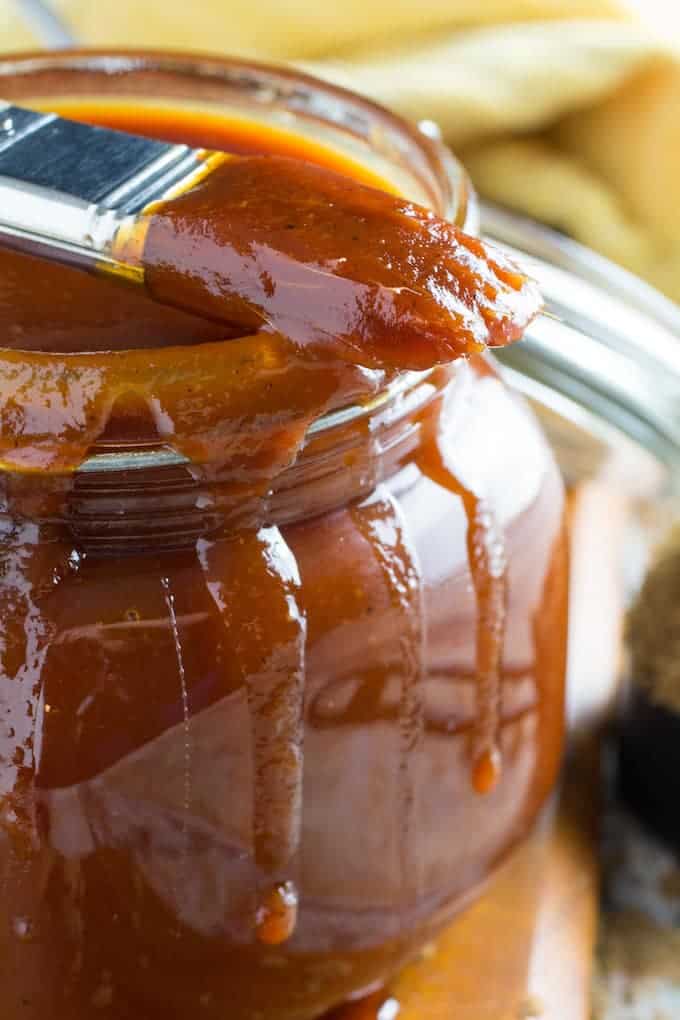 Honey BBQ Sauce Recipe – Gluten Free!
It's just about summertime, and I've been firing up the grill in anticipation almost every night. And with that comes a brand new collection of gluten free BBQ sauces that I'm totally excited to share with you! And here's a really great rum-based honey bbq sauce recipe that I'm sure will be your new favorite! It has a tangy smokey flavor from the seasonings, and sweetness from the honey and brown sugar. It's pretty much the perfect combination!
…