Sweet Potato Black Bean Chili is a sweet and spicy blend of potatoes, black beans, spices and lean ground turkey. It's super easy to throw together in the slow cooker, and is great for feeding a crowd!
Chili is one of my all time favorite dishes, and I love coming up with new variations of it! If you're in the mood to get spicy with me, check out my Slow Cooker Black Bean Chili, No Bean Chili, and Slow Cooker Turkey Chili!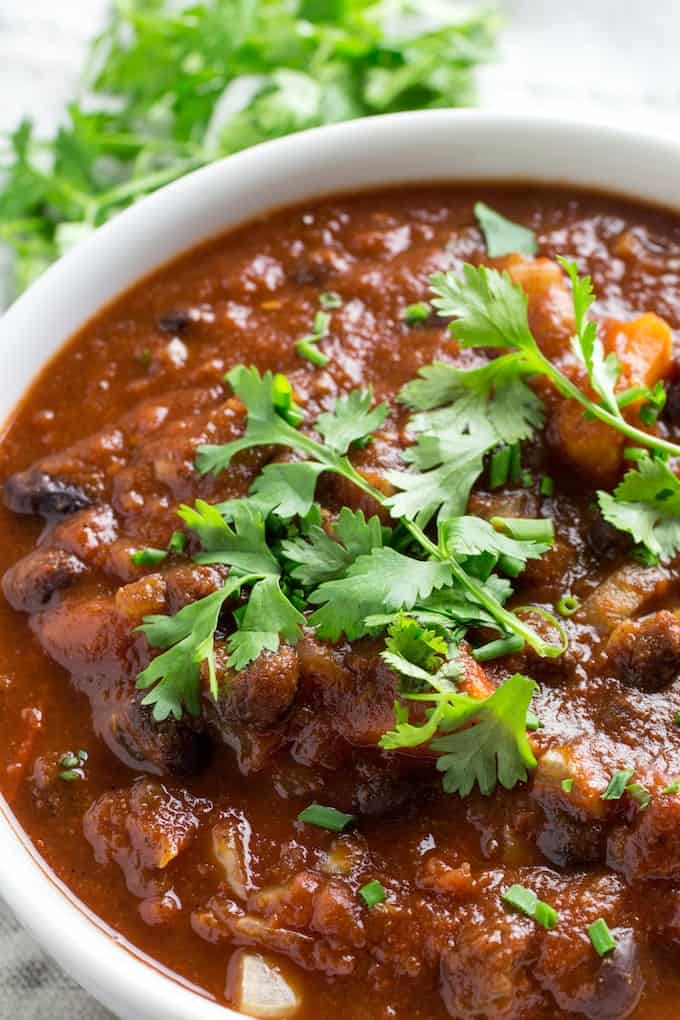 Sweet Potato Black Bean Chili (Slow Cooker)
Sweet Potato Black Bean Chili is a simple slow cooker dinner that's easy to throw together, and always a crowd favorite. It's honestly one of those food combinations that sounds a little weird, but is surprisingly good! The sweet potatoes add a nice sweet and savory flavor combination that works really well with the spices in here. Plus I've used lean ground turkey to make this a little bit more healthy, so you can go back for seconds without feeling guilty!

How do you make sweet potato chili?
This sweet potato chili is a slow cooker recipe, which makes it super easy! I like to start this kind of a recipe off with browning the meat and onions together in a skillet. The reason I do this is because I want to bring in a lot of the caramelized onion flavor, and it brings a really nice depth to the meat as well.
All you need after that is to cut up your ingredients and add them to the slow cooker. That's it! Sweet Potato Chili is just about the easiest recipe you can find. A hot dinner with the least amount of effort possible. Does it get any better than that?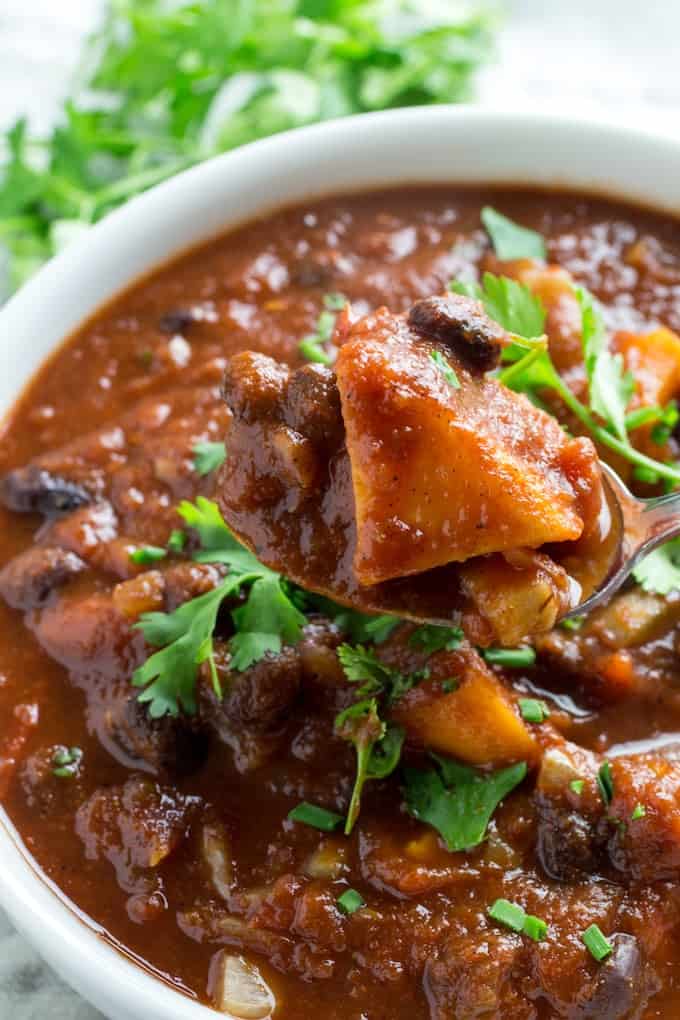 Can you use other meat in turkey sweet potato chili?
Honestly, you can use any ground meet that you'd like. I use ground turkey the most often, because I really love the leaner meats and try to cut down the fat as much as possible. But you can definitely use beef, venison, or pork in this, too! Turkey sweet potato chili doesn't have to be turkey.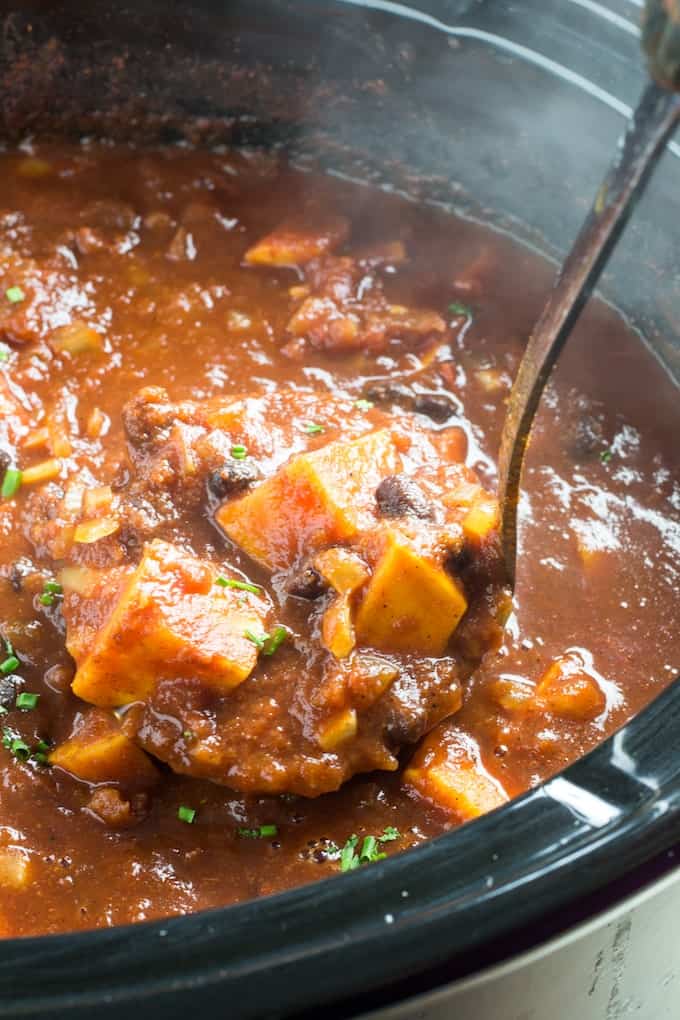 What sides should you serve with sweet potato black bean chili?
Because what is chili without the sides? In my opinion, that's one of the best parts! I know this might sound weird, but sometimes I use plain nonfat greek yogurt in place of sour cream. It's so good, you might not even notice the switch! Plus it's healthier, and has a lot more protein.
Here are a few ideas of what you can serve along with this turkey sweet potato chili:
Sour cream
Fresh chopped cilantro
Corn tortilla chips
White or brown rice
Avocado