Paleo Slow Cooker Recipes are what you need to beat the cold this season! This time of year, it seems that everyone is trying to think of ways to get healthy. Between work, taking care of family, any making a valiant effort to get myself to the gym, it can be hard to then come home and try to figure out something healthy for dinner. Add some food allergies to that and it gets even trickier.
That's where the slow cooker comes in handy. Who doesn't love coming home to healthy dinner already prepared and ready to go? I've been all over the interwebs trying to find the very best slow cooker recipes that are not only gluten free, but paleo too!
Here it is, the 11 best Paleo Slow Cooker Recipes (they're also gluten free!) that the internet has to offer. Enjoy!
---
Caribbean Pulled Chicken Lettuce Wraps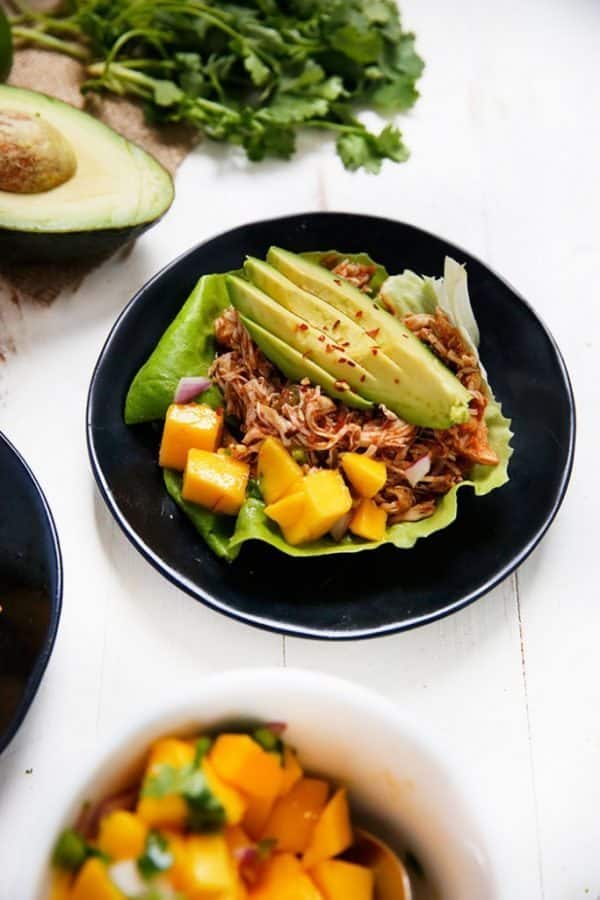 When the weather is cold, just throw this into the slow cooker, close your eyes, and pretend you're on a warm, sunny beach in the Caribbean.
Photo via Lexi's Kitchen
---
One-Pot Braised Beef Roast with Carrot Mash & Olives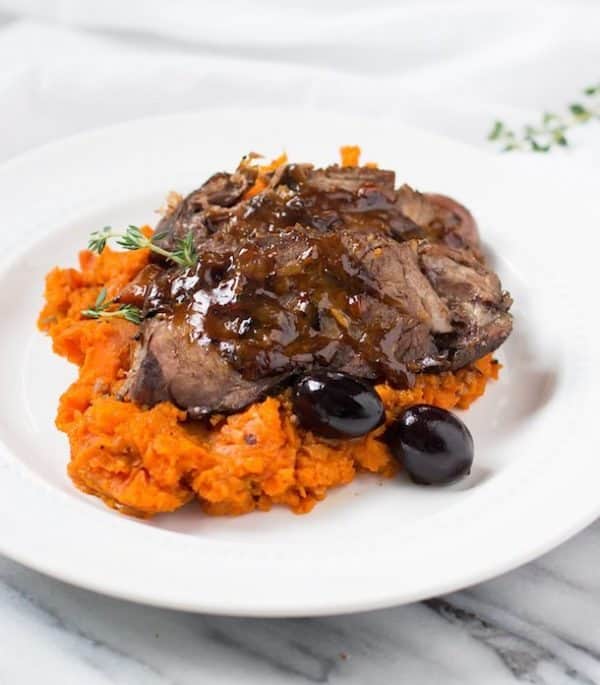 Carrot Mash? I know it sounds crazy, but give it a try. It's delicious!
Photo via Heartbeet Kitchen
---
Slow Cooker Buffalo Chicken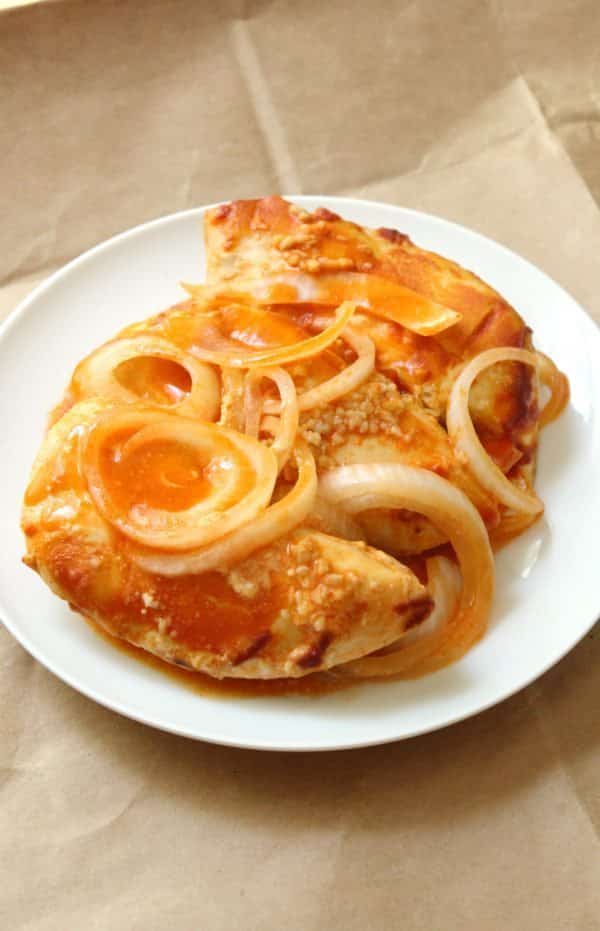 Chicken slathered in a hot, spicy buffalo sauce is one of my favorites. Now there's a healthy paleo version that won't make me feel guilty after!
Photo via Strength and Sunshine
---
Slow Cooker Beef Bone Broth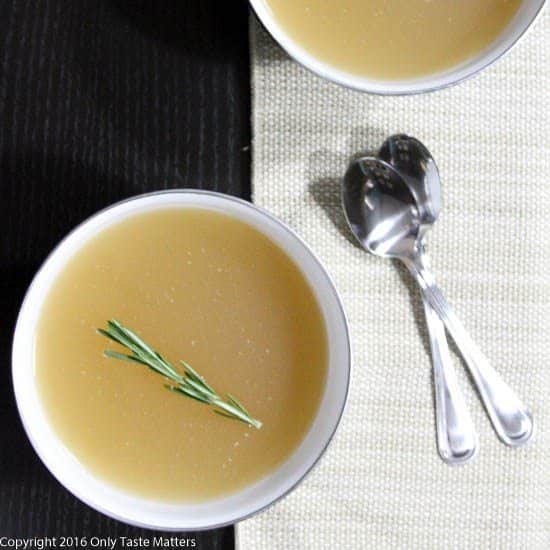 I feel like I'm late to the Paleo game since I've only just heard about bone broth and all the great health benefits that go along with it. I can't wait to try making my own!
 Photo via Only Taste Matters
---
 Tomato Juice Braised Short Ribs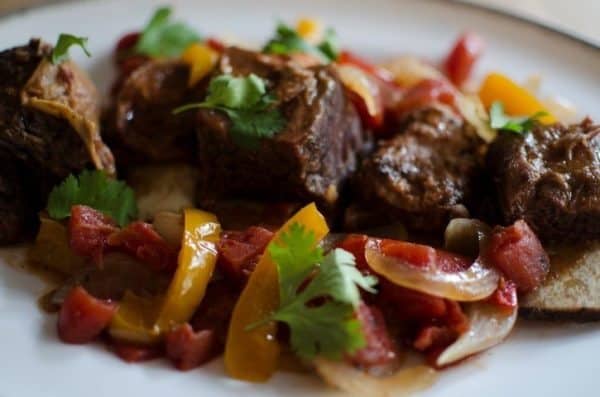 Here's a lighter version of a traditional short rib stew. Beef braised in tomato juice all day. My mouth is watering just thinking about it!
 Photo via Cricket's Confections
---
I mentioned that these slow cooker paleo recipes are gluten free, too, right?
---
Juicy Cuban Pulled Pork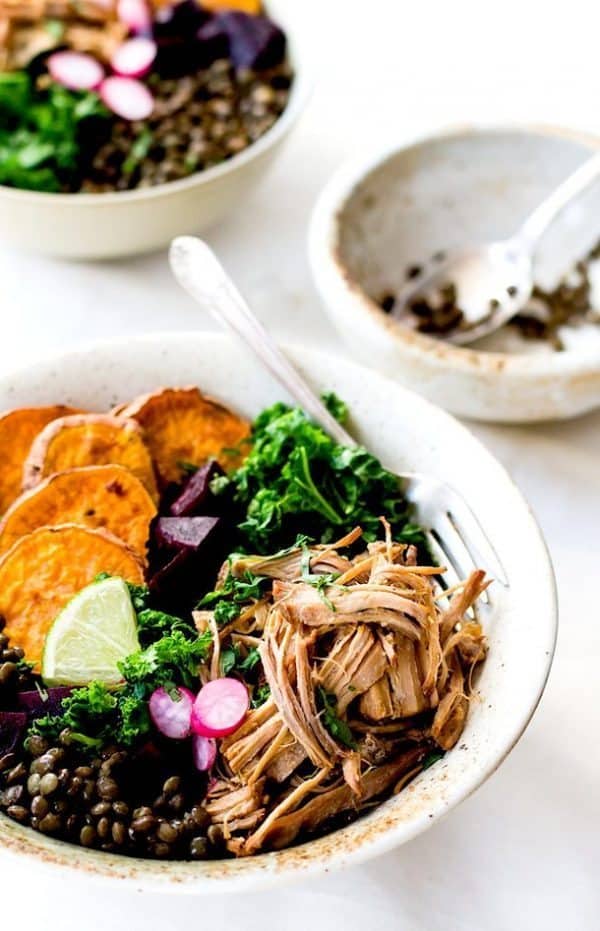 There are so many ways to use this pulled pork. Lentil bowls, tacos, I can't decide which one to try first!
Photo via Heartbeet Kitchen
---
 Quick and Easy 5 Ingredient Slow Cooker Pot Roast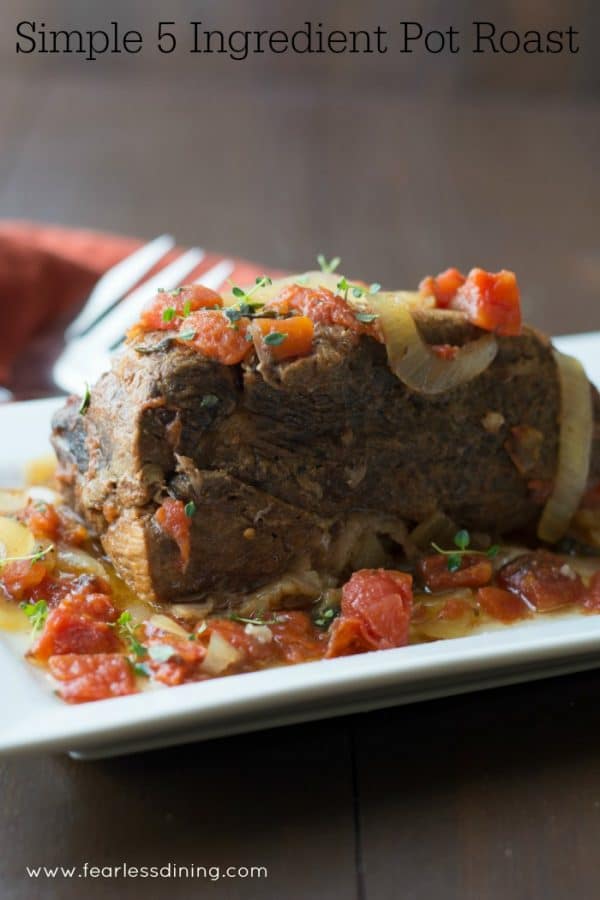 This has to be one of the easiest ways I've ever seen to cook a pot roast. You don't have to do anything special to the meat, just put everything in the slow cooker and a few hours later, you have an amazing cut of meat.
Photo via Fearless Dining
---
 Slow Cooker Chipotle Pumpkin Chicken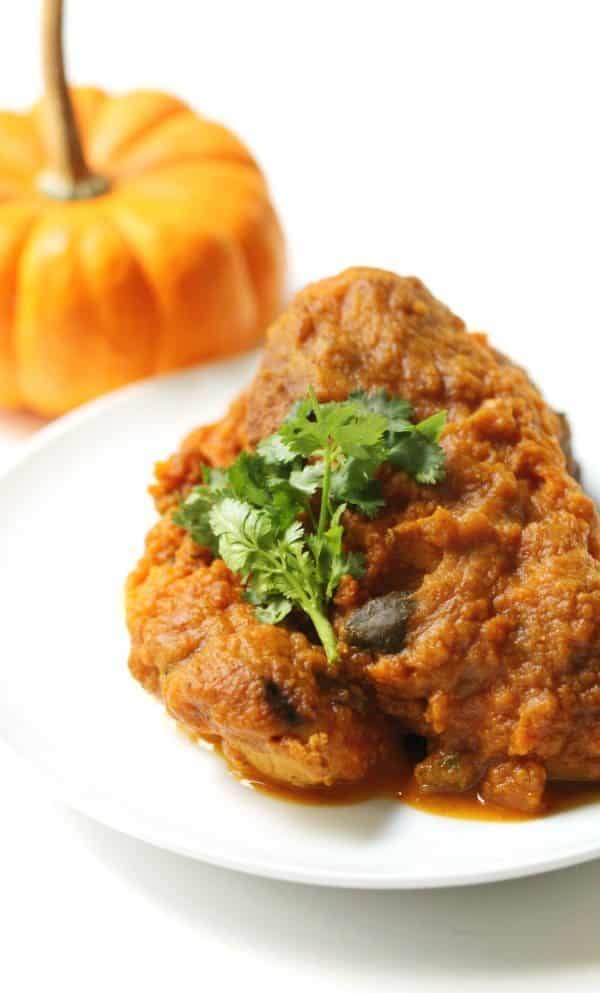 I know, I know, it's not quite October yet. But who says we have to wait until fall to enjoy some amazing pumpkin recipes? Give this one a whirl and you'll have a great dinner to look forward to, no matter what time of year.
 Photo via Strength and Sunshine
---
 Slow Cooker Chicken Soup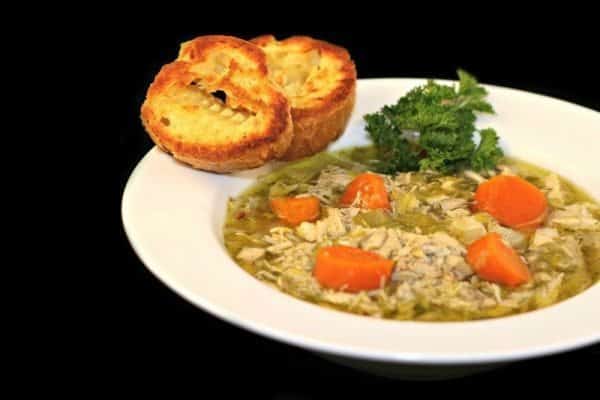 This recipe is so versatile. Don't have any carrots on hand? No worries, just add some kale!
 Photo via Dishing Delish
---
 Slow Cooker Balsamic Pork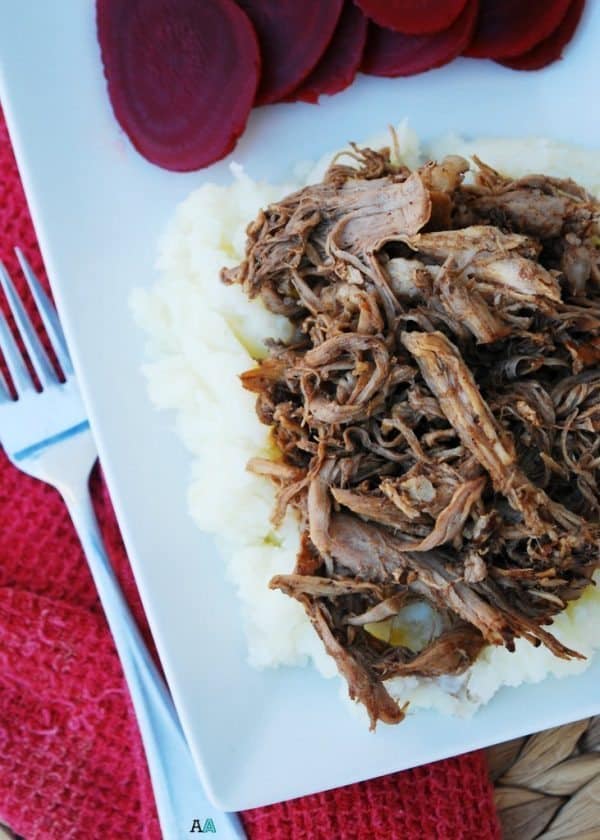 I bet this shredded pork would probably be great on some mashed cauliflower!
Photo via Allergy Awesomeness
---
 Slow Cooker Thai Curry Chicken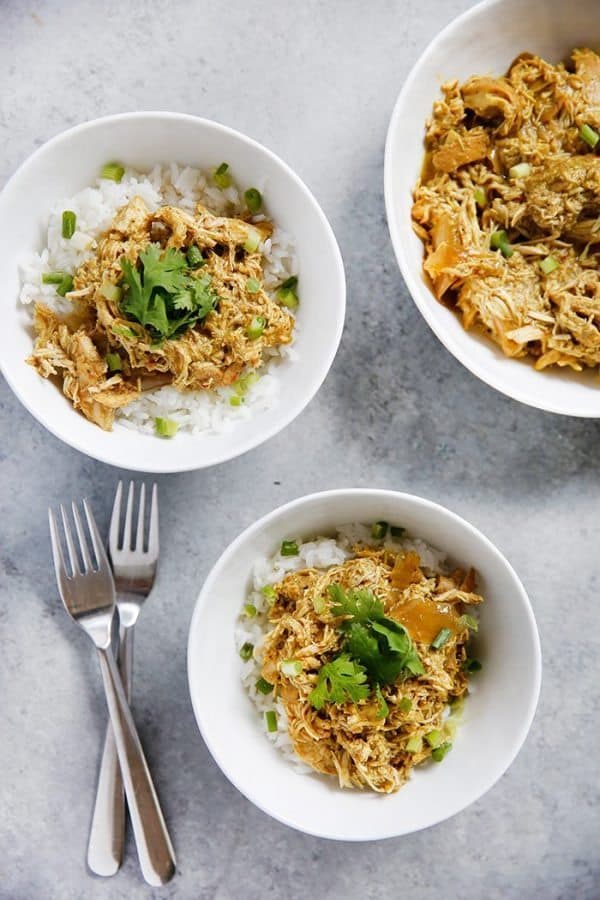 I have to admit, Thai food is one of my favorites, but I'm trying not to eat out quite so much. This recipe is not only Paleo, but it gives me that delicious Thai food taste that I love so much without having to leave my house.
Photo via Lexi's Clean Kitchen
---
So, there you have it! 11 Paleo Slow Cooker Recipes to get you through the rest of this cold winter.  Stay warm out there, everyone!
If you like these recipes, be sure to follow me here on Pinterest!