Cream Cheese Caramel Apple Dip Recipe is a sweet dessert dip that goes great with apple slices and gluten free graham crackers. It's a party hit and you can throw it together in under 10 minutes!
For more dip recipes to serve at a party, check out my Sausage Cream Cheese Dip, Dill Pickle Dip, and Philly Cheesesteak Dip!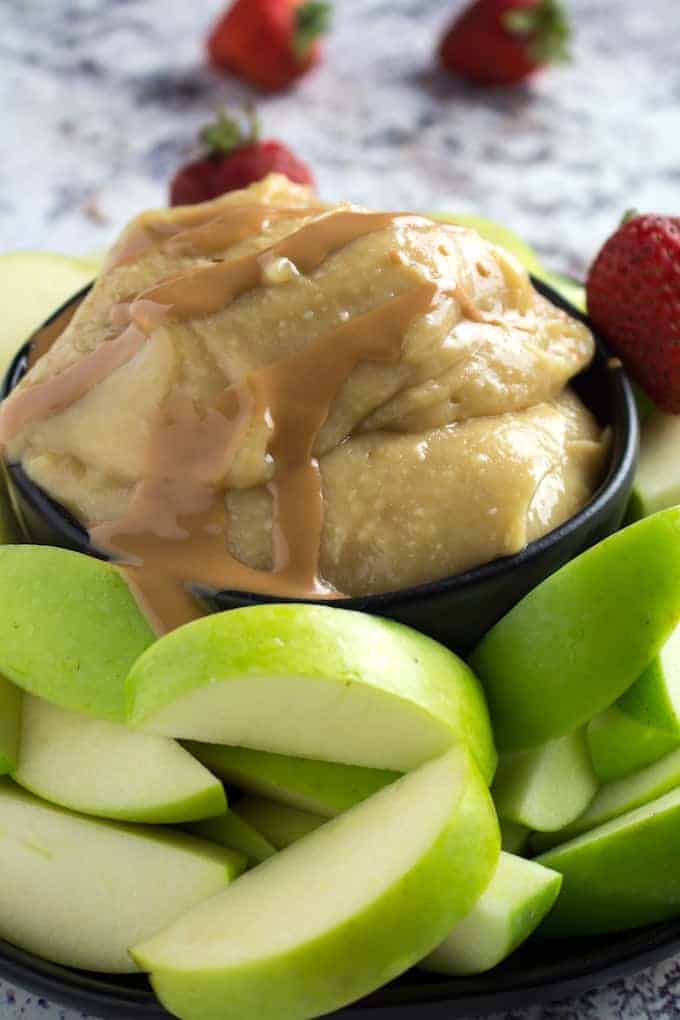 Cream Cheese Caramel Apple Dip Recipe
Cream Cheese Caramel Apple Dip Recipe is one of those desserts that I throw together really quickly when I have last minute guests over. You can whip it up in about 10 minutes, and I have yet to find someone who doesn't love caramel apples!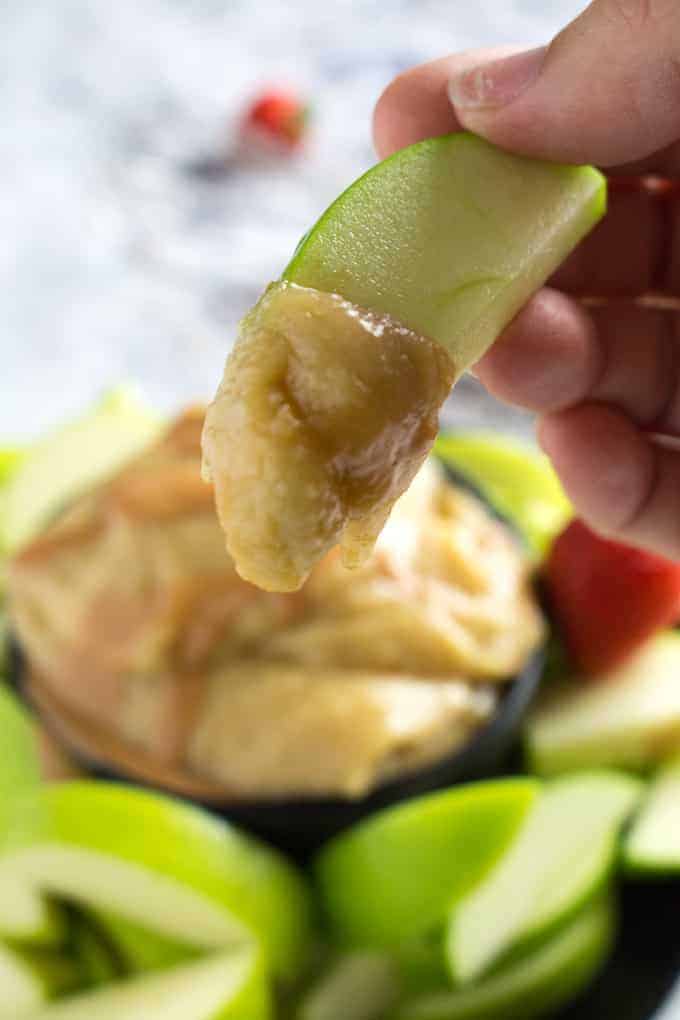 How do you make caramel apple dip with cream cheese?
Caramel apple dip with cream cheese is probably the easiest dessert you'll ever make in your life. All you have to do is cream the Neufchatel cheese and sugar together, then add the caramel sauce. That's it! Enjoy it with some sliced apples and you're good to go.
Are apples and caramel dip healthy?
Not really, but it's better than say, an ice cream Sunday, right? I did choose Neufchatel cheese to bring the fat down a bit, but this still has a lot of caramel sauce and sugar, so portion accordingly.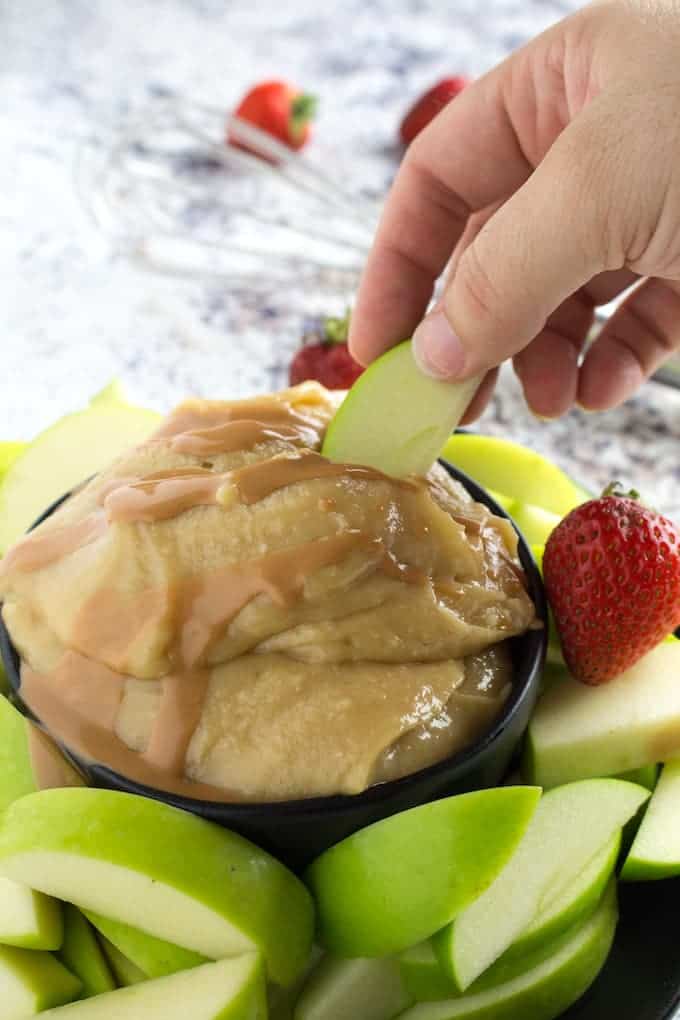 How long does cream cheese caramel apple dip recipe last?
Cream cheese caramel apple dip will last about a week in the refrigerator. Make sure you seal it tightly, otherwise it may harden when exposed to air, even if it's refrigerated.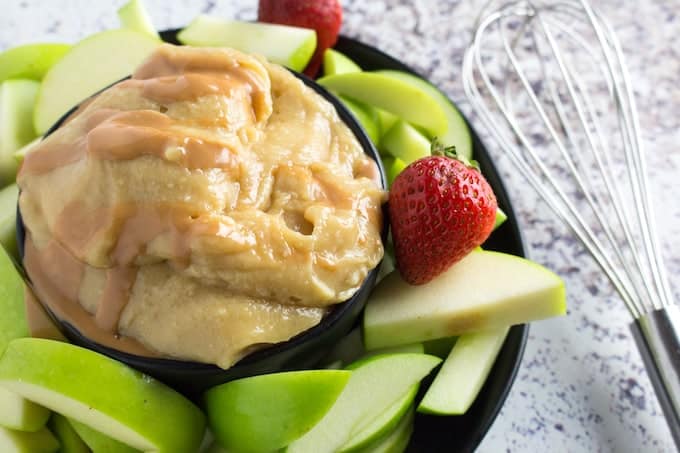 How do you keep apples from turning?
The trick to keeping apples looking fresh and green is to toss them with a bit of lemon juice. Not only does the acid add a really nice flavor, but it also helps keep the apples from oxidizing, which is why they turn brown. I like to add the apple slices to a bowl with lemon juice as I'm slicing them, and just stir them periodically until they're all sliced and coated. Apples start oxidizing pretty quickly, so speed is key here if you want them to look fresh for your guests.
Scientific American explains why apples oxidize over here.