24 Gluten Free Dessert Recipes For the Holidays
This post may contain affiliate links. Please check our privacy and disclosure policy.
Not sure what dessert to serve at your next holiday party? Don't worry, I've got you covered. Here's a list of the top gluten free dessert recipes that are perfect for your Thanksgiving (or even Christmas!) get-together this year. So sit back, relax and let me do the recipe searching for you.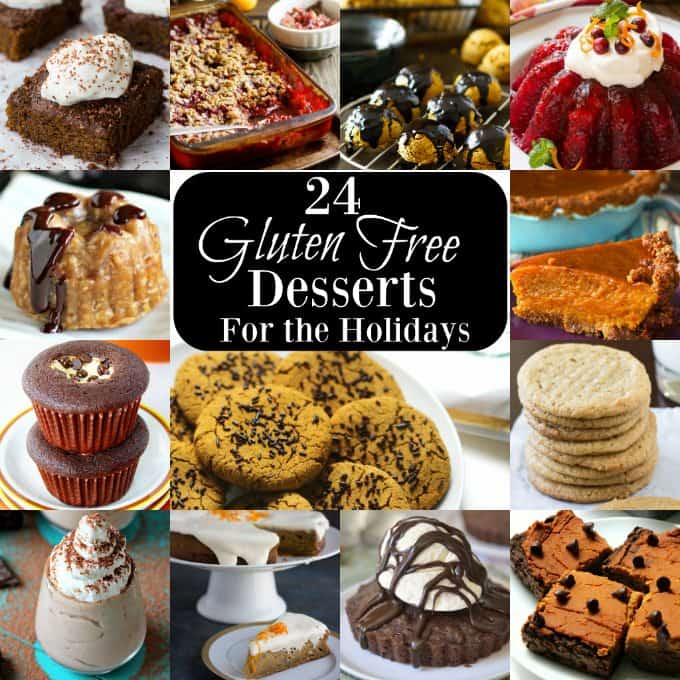 Oh man, is it really this close to Thanksgiving already? I feel like it was summer just yesterday. Andrew and I are on a trip in upstate New York in a little town called Sleepy Hollow (yes, THAT Sleepy Hollow. We take awesome trips, I know) right at this very moment, so I don't have a recipe today. I'm too excited about the Great Jack O'lantern Blaze that we'll be attending tonight. Pictures to come!
But don't worry, I have something even better planned!
Gluten free dessert recipes!
I've been searching the internets high and low for the best gluten free dessert recipes I can find. Not only for myself (hey, food bloggers need love desserts too, you know?), but also for all of my totally awesome gluten free and fellow celiac readers. You'll get awesome recipes, and you'll also get to see some awesome gluten free food bloggers!
So here it is! The ultimate list of 24 Gluten Free Dessert Recipes for the Holidays!
Try not to get too excited. I know, they're all so delicious. But contain the excitement.
At least until they get out of the oven. Then go crazy.
I strongly suggest making two of every gluten free dessert recipe here.
If you like these recipes, be sure to follow me here on Pinterest!
1.) The Best Ever Gluten Free Chocolate Cake!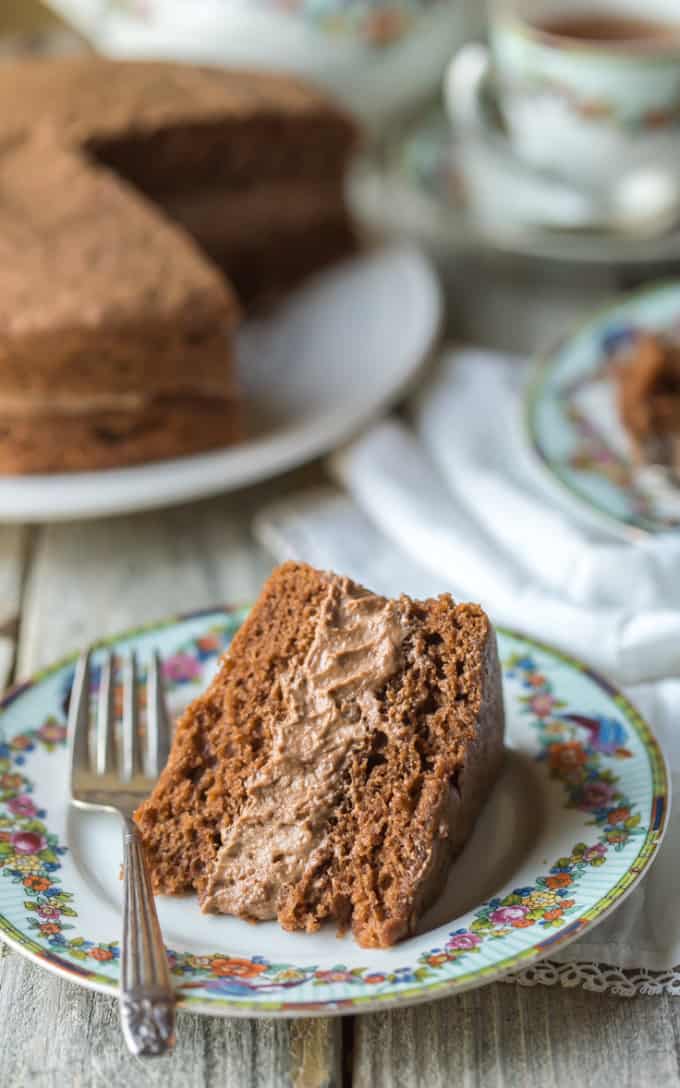 Photo via Tea & Biscuits
2.) Pumpkin Black Bottom Cupcakes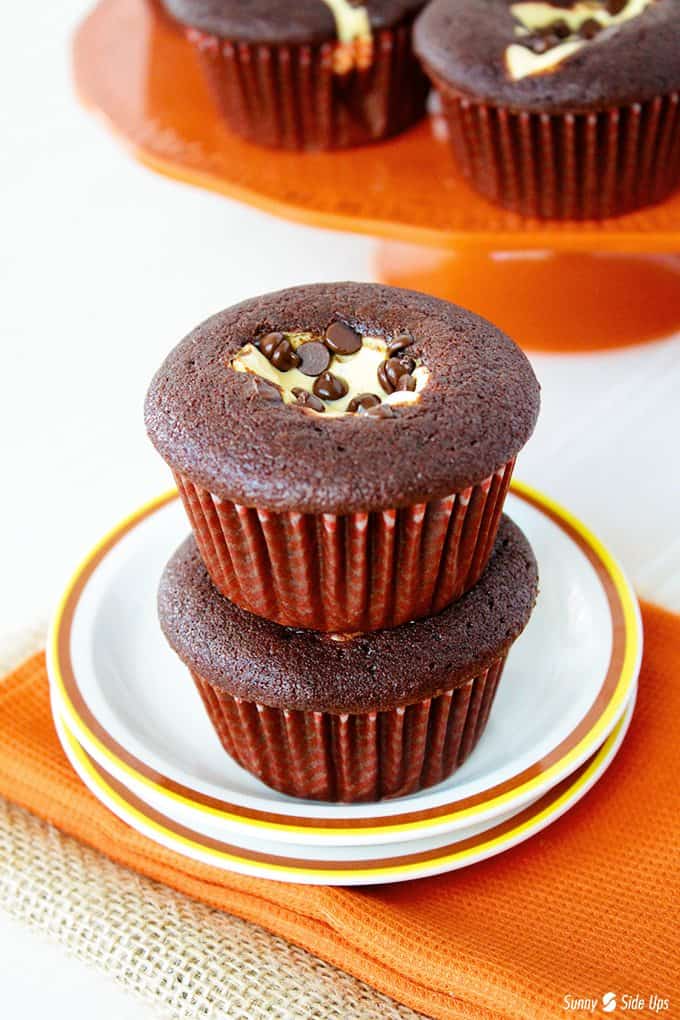 Photo via Sunny Side Ups.
3.) Orange Cranberry Ricotta Cake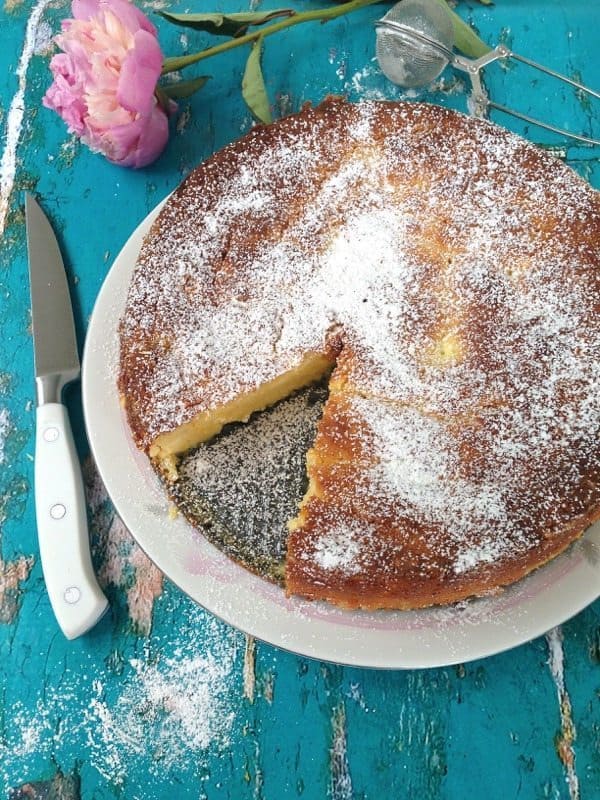 Photo via Ciao Florentina
4.) Gluten Free Maple Ginger Butternut Squash Tart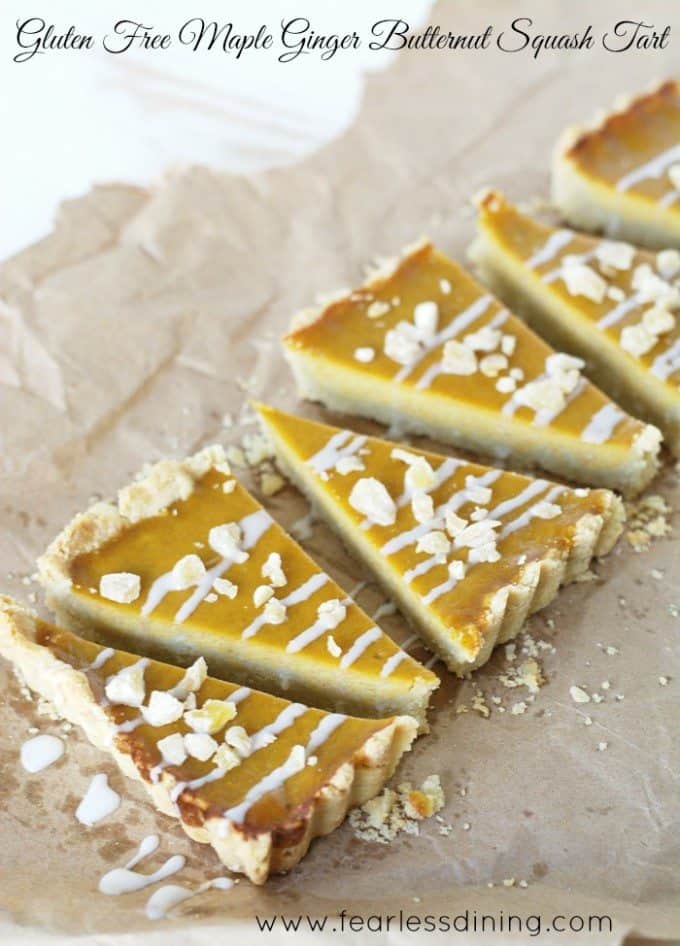 Photo via Fearless Dining
5.) Cranberry Pineapple Gelatin Mold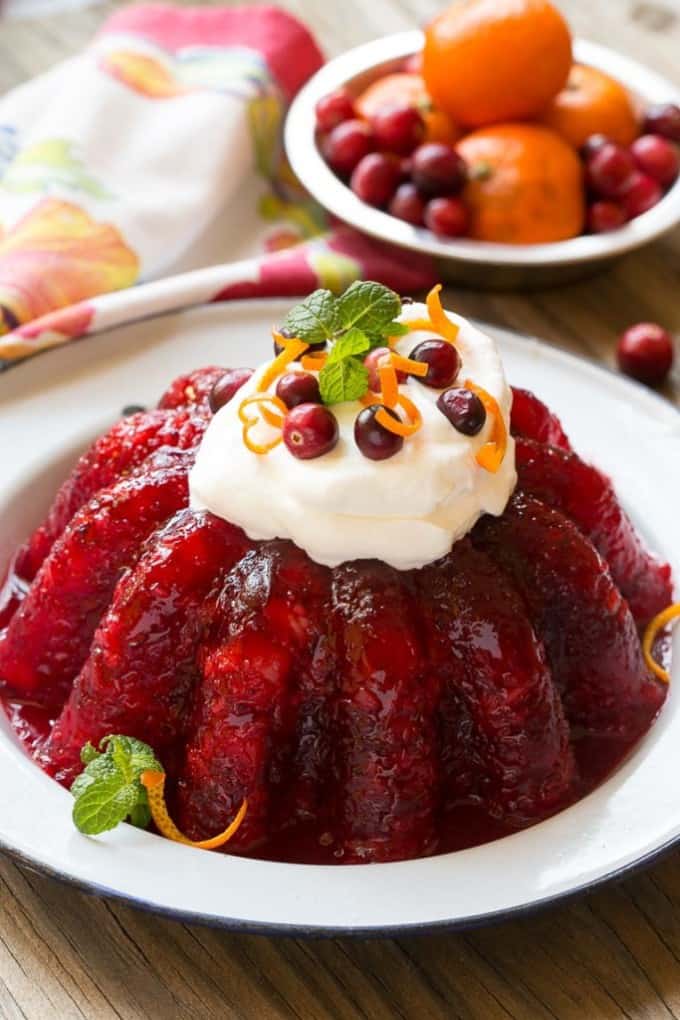 Photo via Dinner at the Zoo
6.) Chai Spiced Butternut Squash Pie with Gluten Free Pecan-Walnut Crust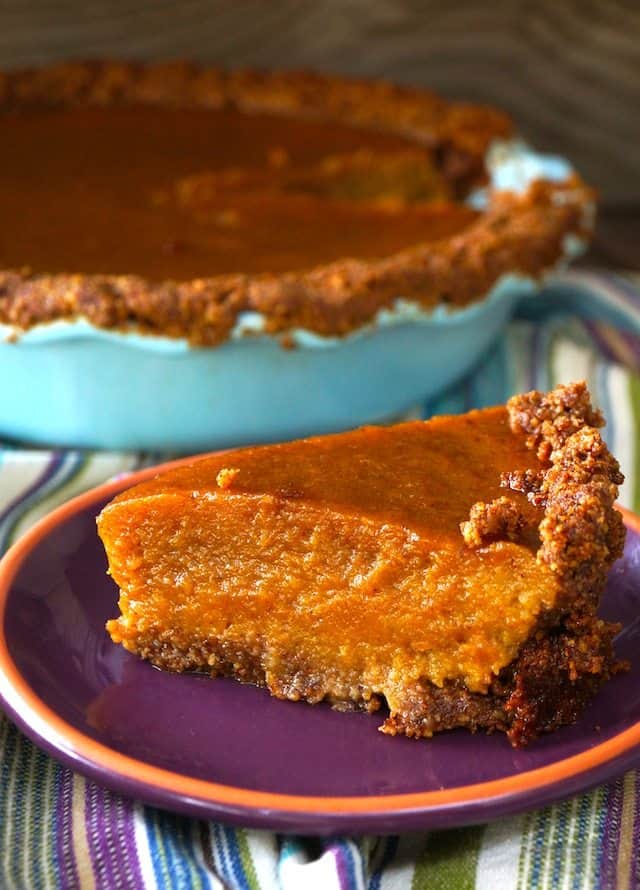 Photo via Cooking on the Weekends
7.) Milk Chocolate Mousse Shots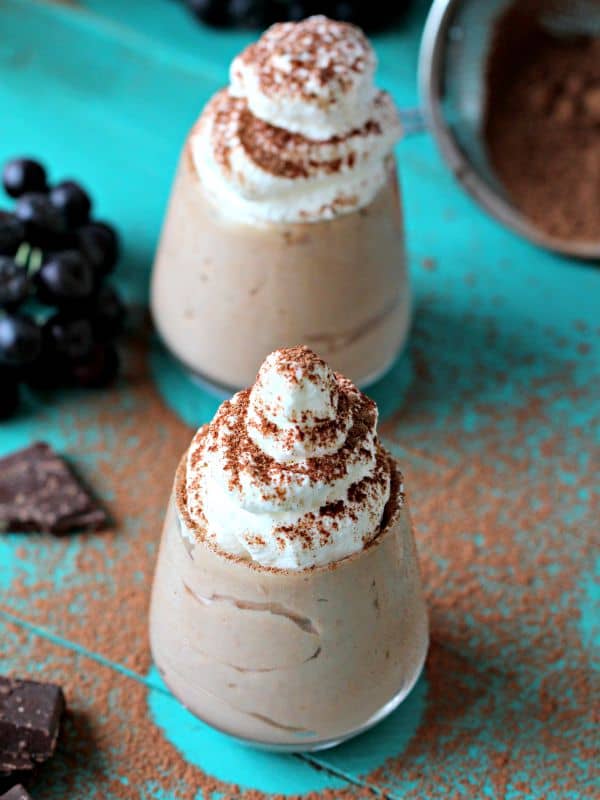 Photo via Peas & Peonies
8.) Pumpkin Pecan Truffles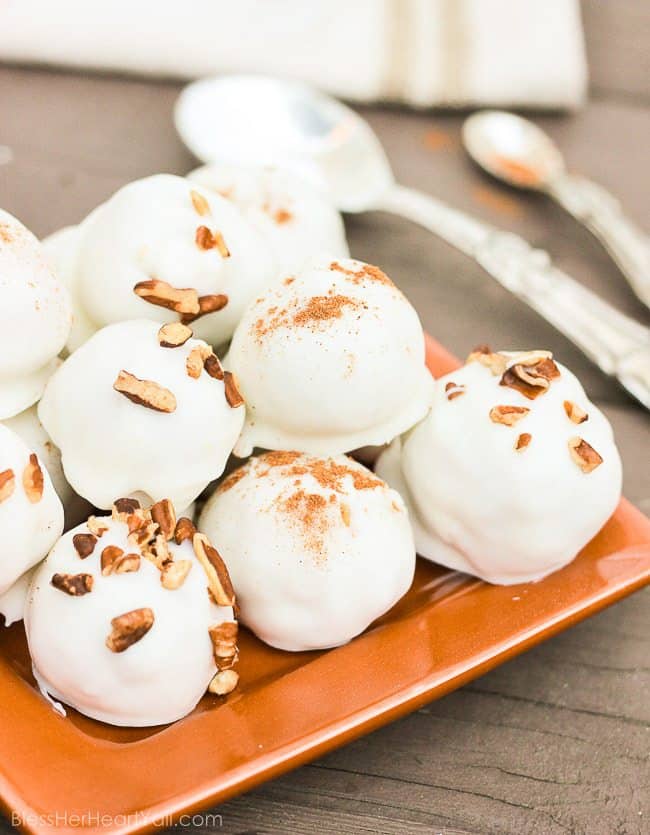 Photo via Bless Her Heart Y'all
9.) White Chocolate Pumpkin Fudge with Bourbon Candied Pecans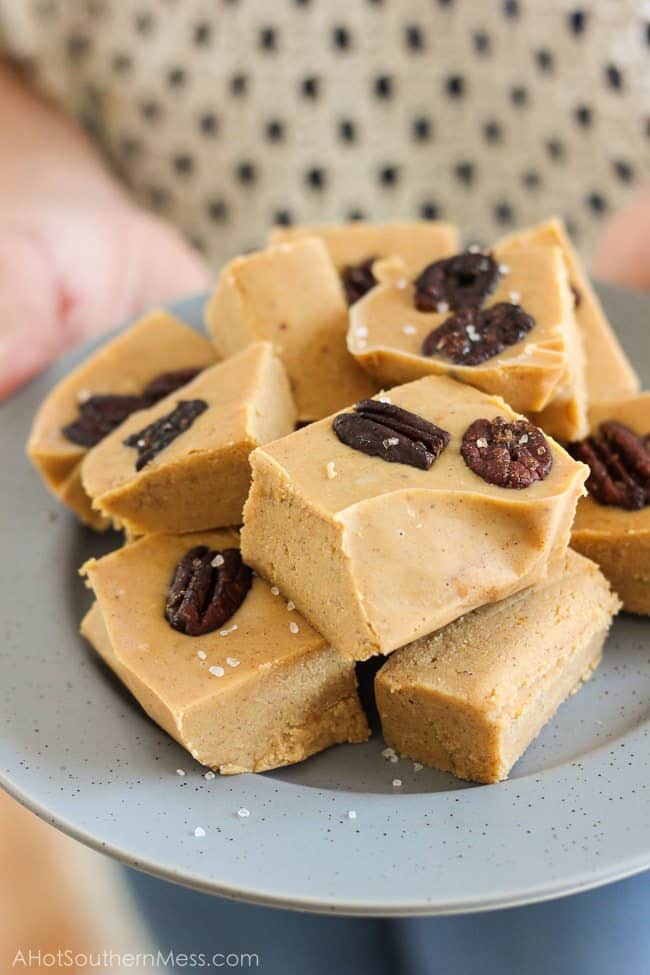 Photo via Bless Her Heart Y'all
10.) Gluten Free Slow Cooker Apple Crisp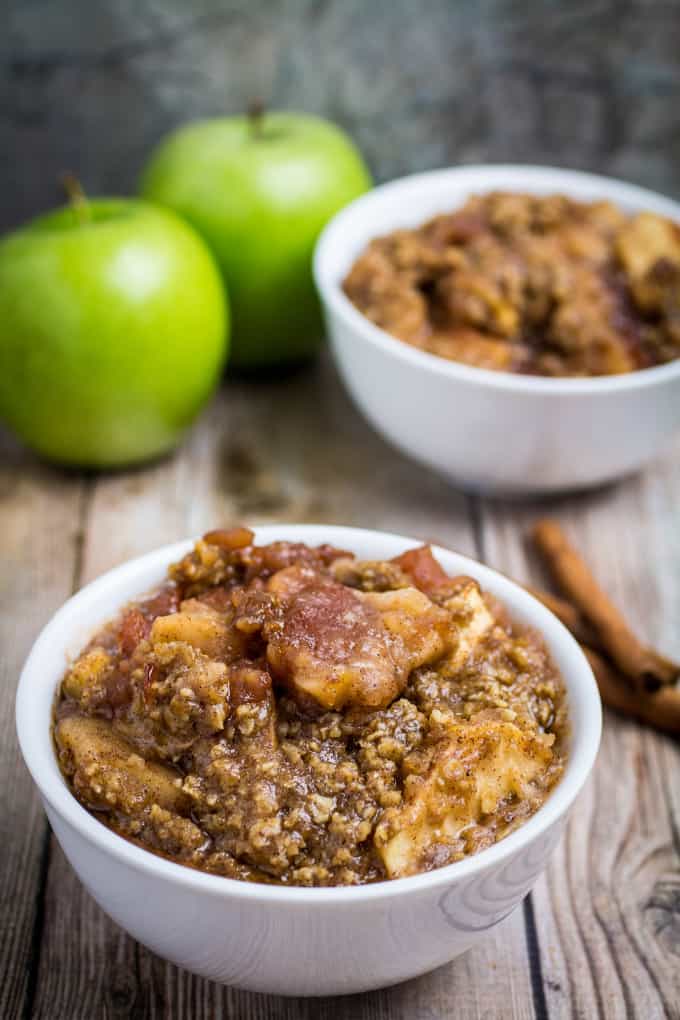 11.) Peanut Butter Truffles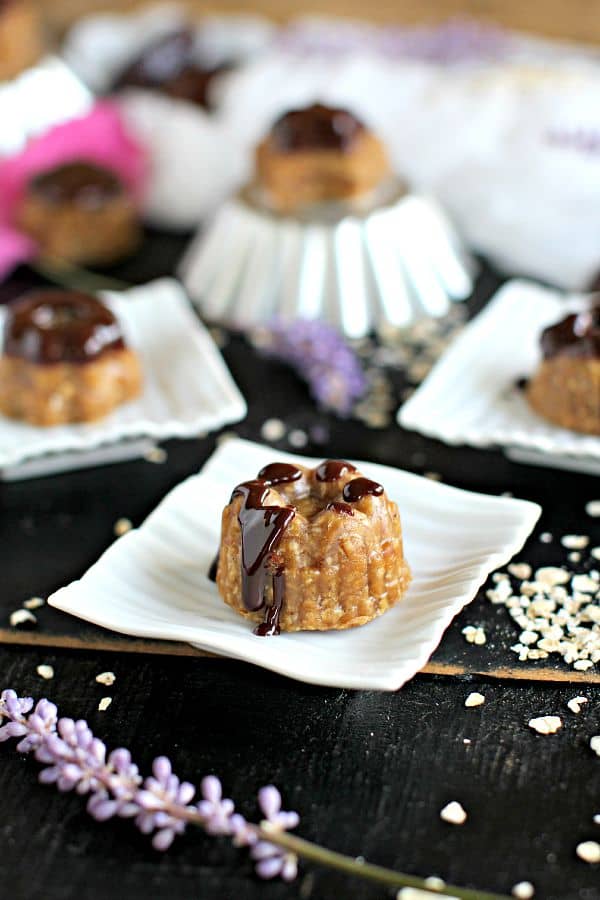 Photo via Peas & Peonies
12.) Flourless Peanut Butter Cookies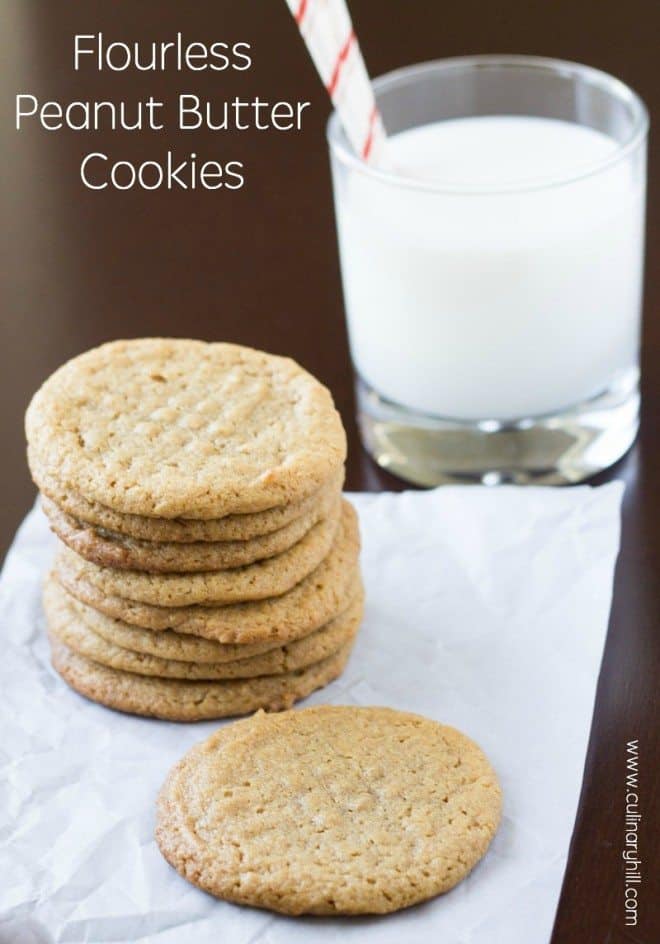 Photo via Culinary Hill
13.) Tapioca Pudding with Homemade Whipped Cream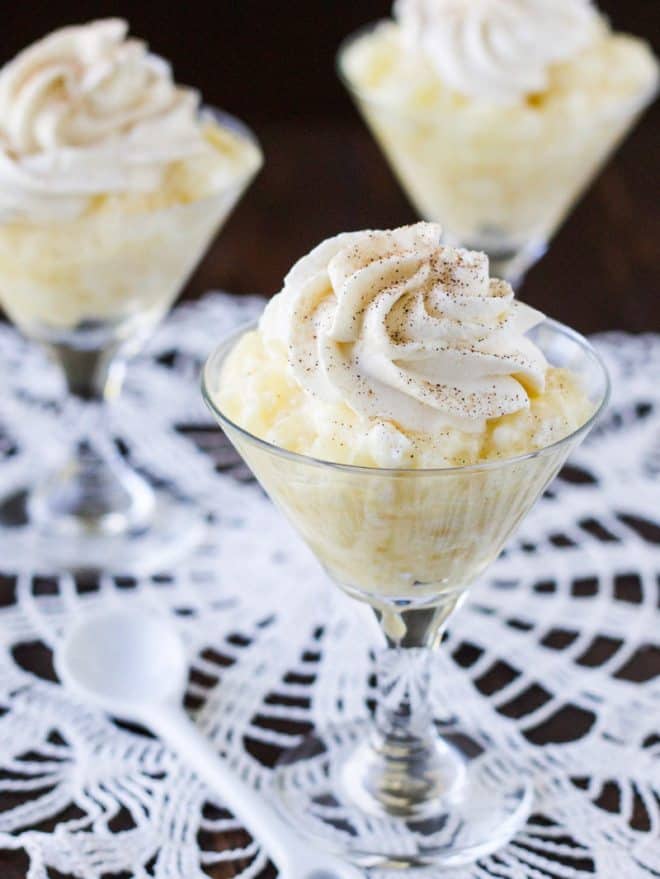 Photo via Culinary Hill.
14.) Plantain Apple Cake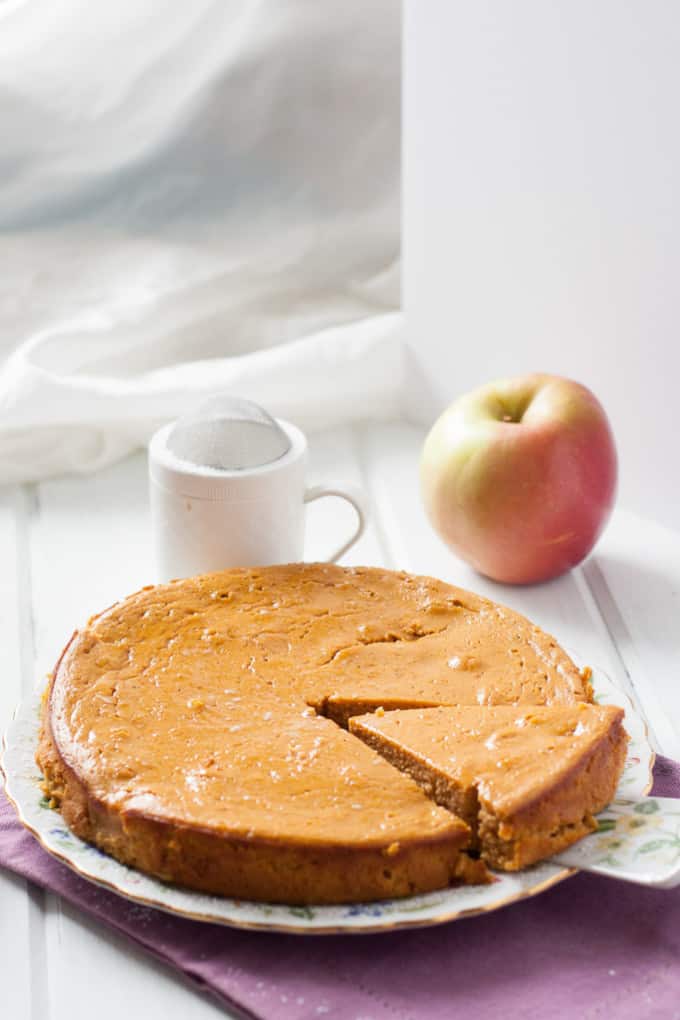 Photo via Goodie Godmother
15.) Gingerbread Chocolate Chip Cake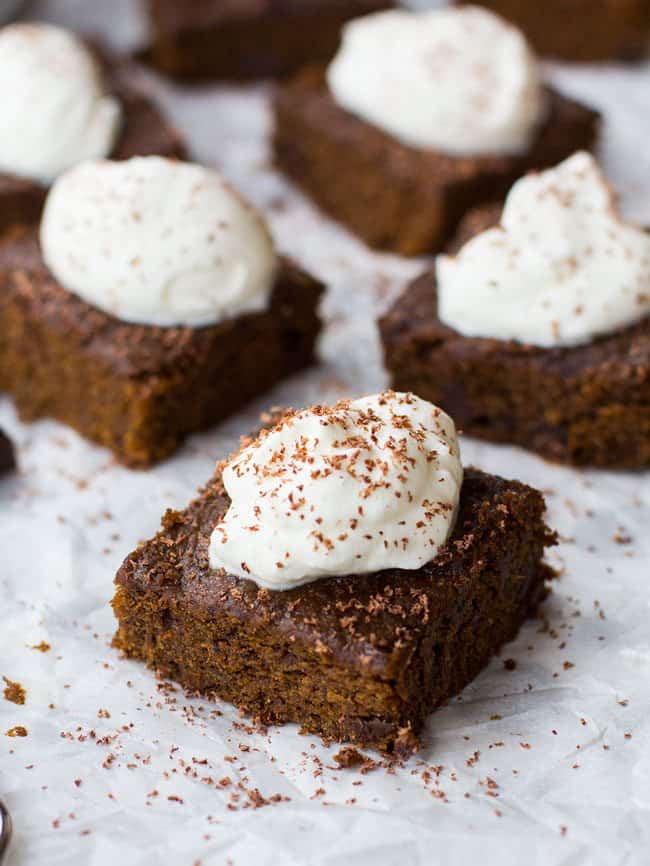 Photo via Kiwi & Bean
16.) Perfect Plum Crisp with Almond Oat Topping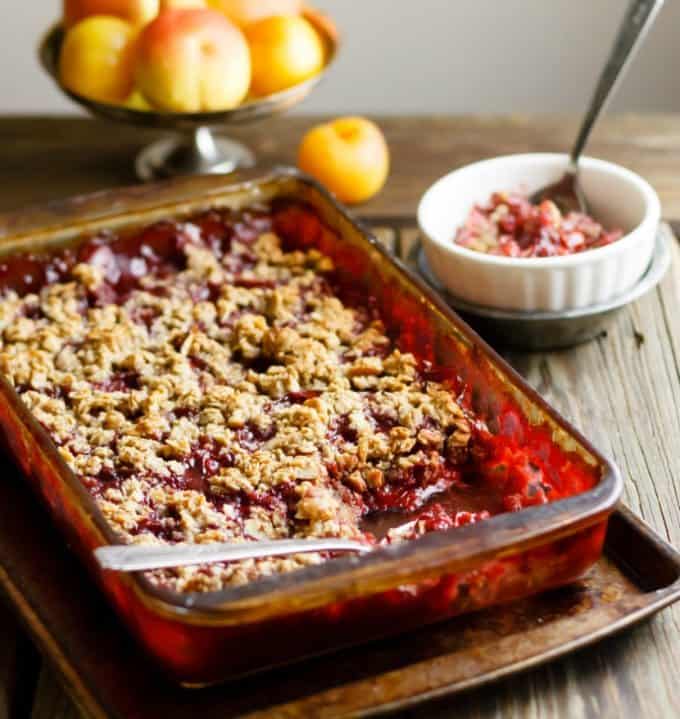 Photo via Eat Healthy Eat Happy
(Make sure you use certified gluten free oats)
17.) Pumpkin Cookies with Chocolate Glaze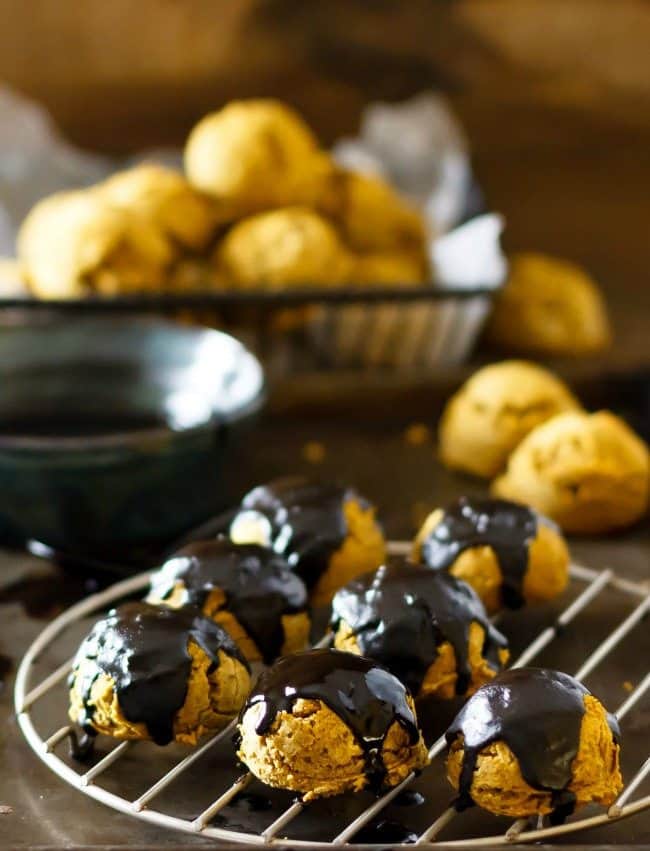 Photo via Eat Healthy Eat Happy
18.) Pumpkin Peanut Butter Layered Brownies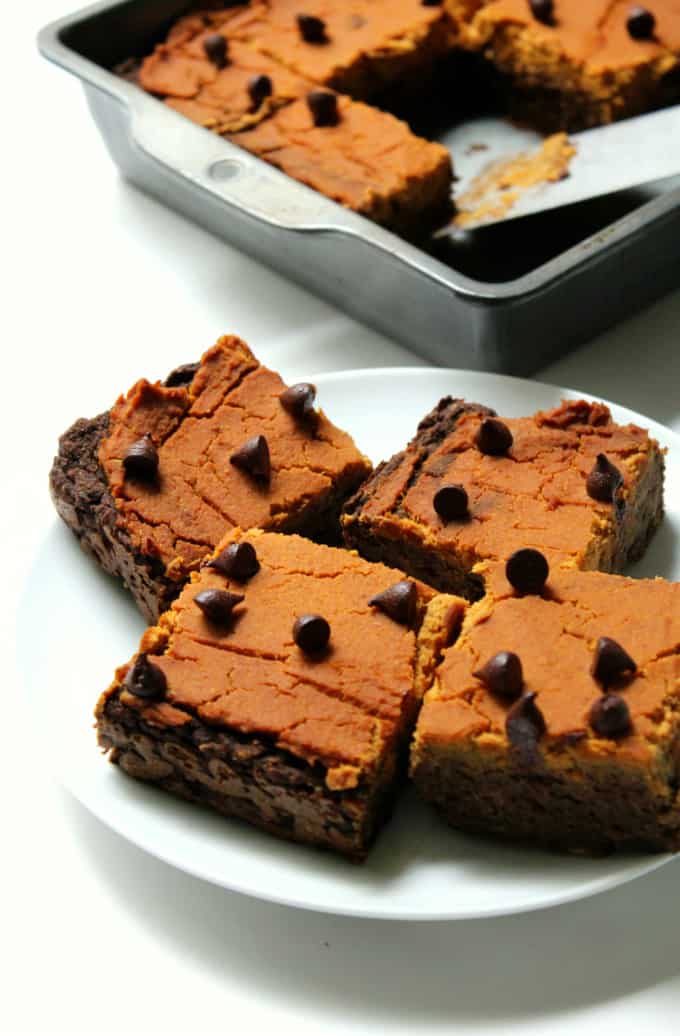 Photo via Strength & Sunshine
19.) Apple Hand Pies with Chardonnay and Caramel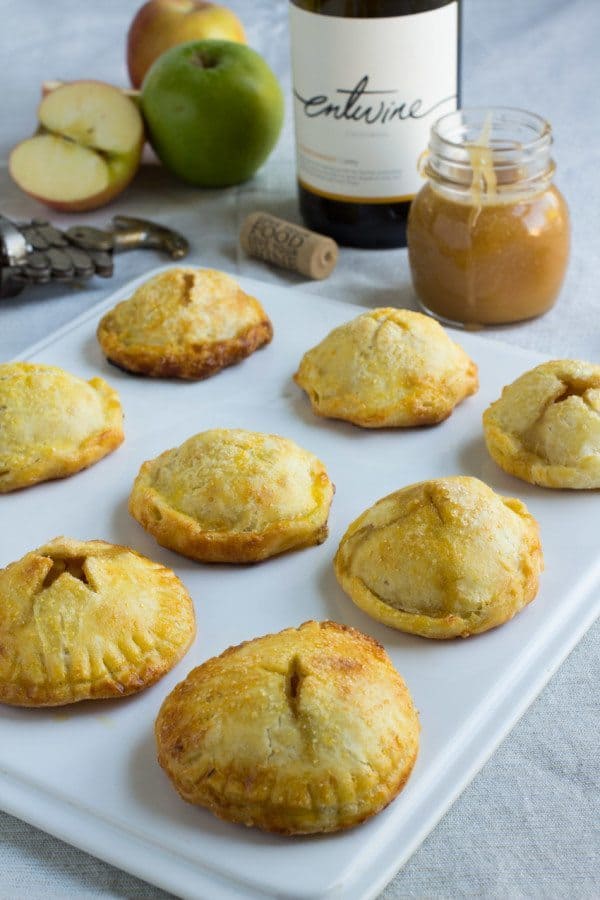 Photo via The Tomato Tart
20.) Lemon Poppy Seed Angel Food Cake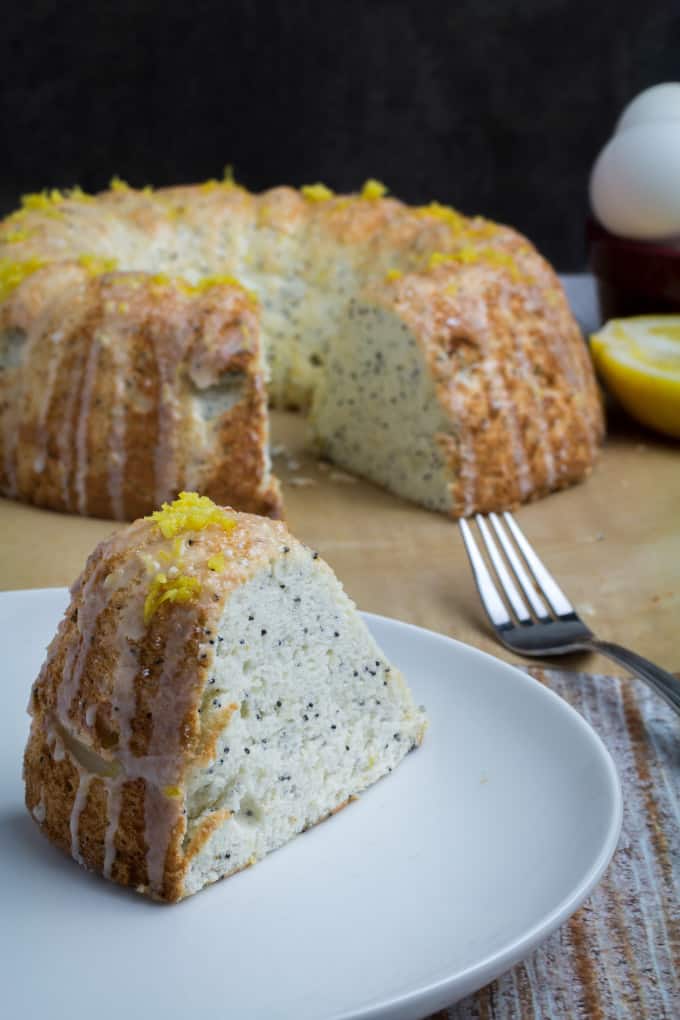 12.) Chocolate Orange Bars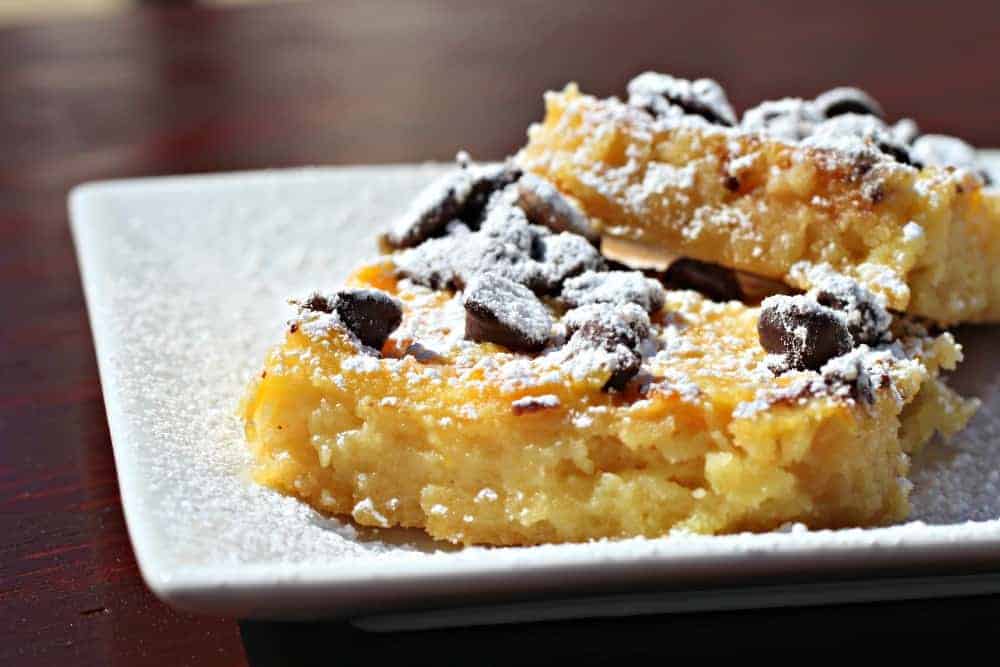 22.) Butternut Squash Cake with Maple Cream Cheese Frosting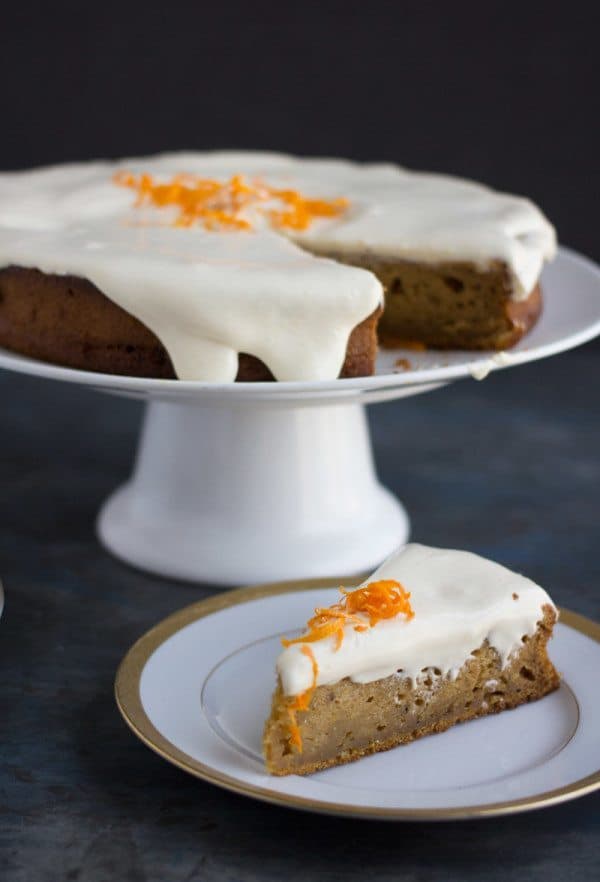 Photo via The Tomato Tart
23.) Pumpkin Spice Latte Cookies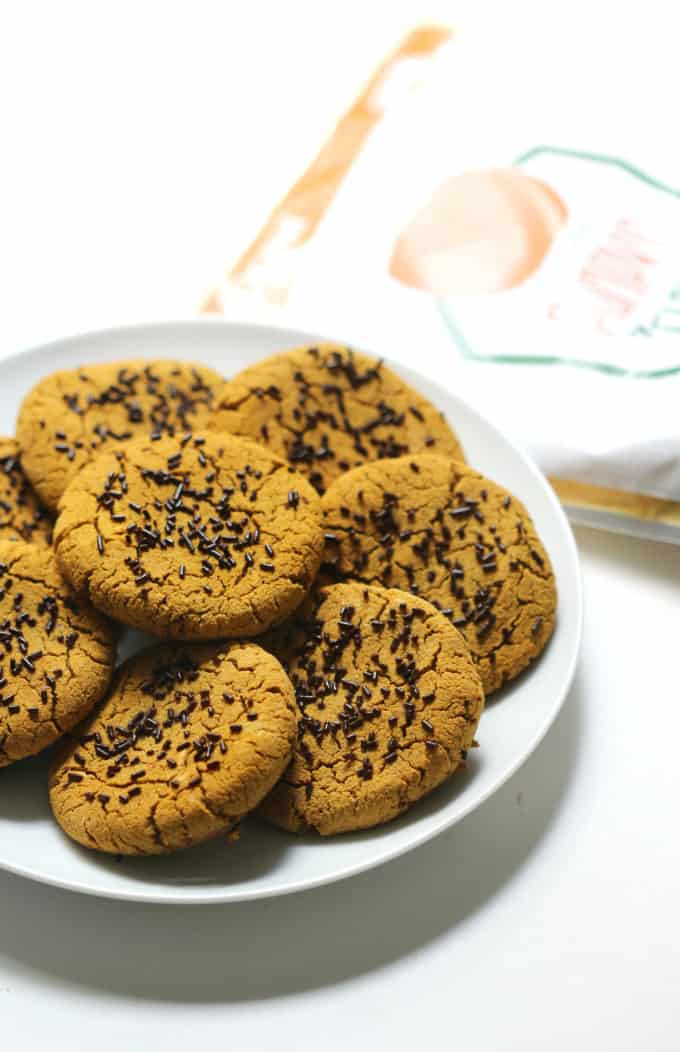 Photo via Strength & Sunshine
24.) Gluten Free Chocolate Brownies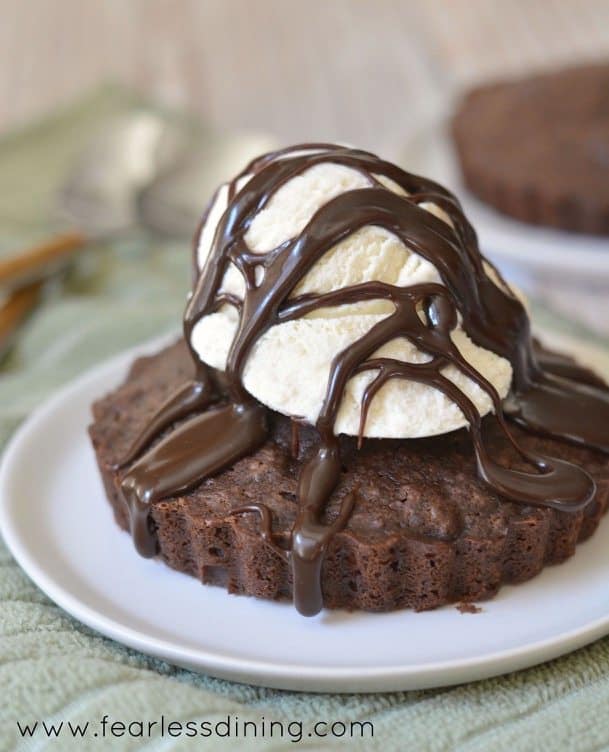 Photo via Fearless Dining
We are a participant in both the RewardStyle and Amazon Services LLC Associates Program, which are affiliate advertising programs designed to provide a means for sites to earn advertising fees by advertising and linking to amazon.com and through RewardStyle.