Gluten Free Game Day Recipes
This post may contain affiliate links. Please check our privacy and disclosure policy.
It's finally here. The Big Game. The Superb Owl. The one Sunday a year where I get to bust out all my favorite game day finger food recipes and invite all my friends over to snack. Where we can dig into all the ooey gooey, cheesy, fried goodness without feeling guilty because that's how we celebrate!
…oh, and there's some kind of football thing happening too, right?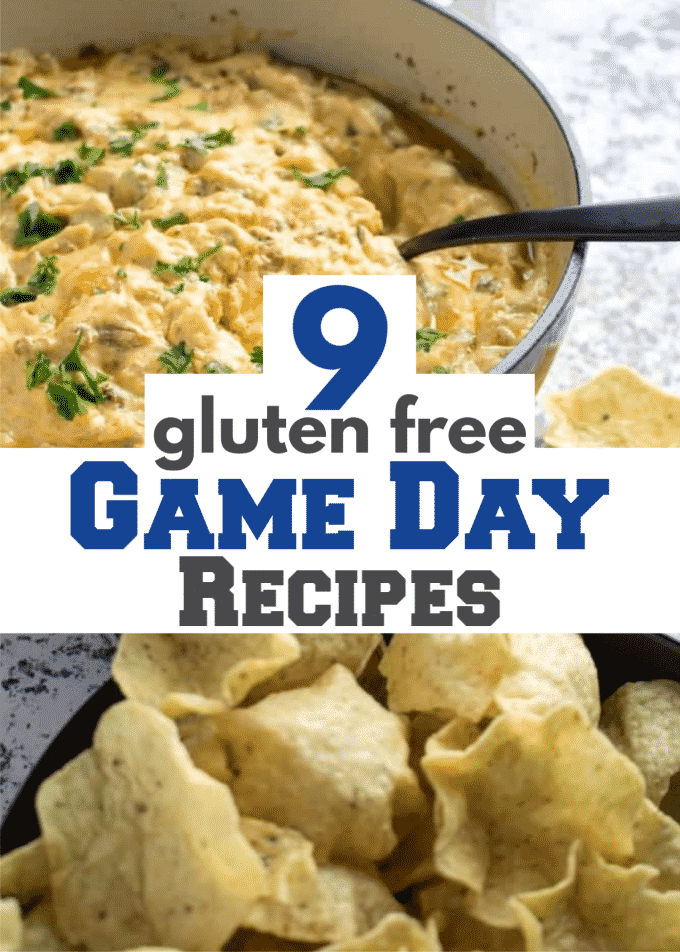 I know there are so so many choices when deciding what to make for the party, so I've narrowed it down to some of my all-time favorites. Each and every one carefully chosen based on deliciousness.
Ground Beef Nachos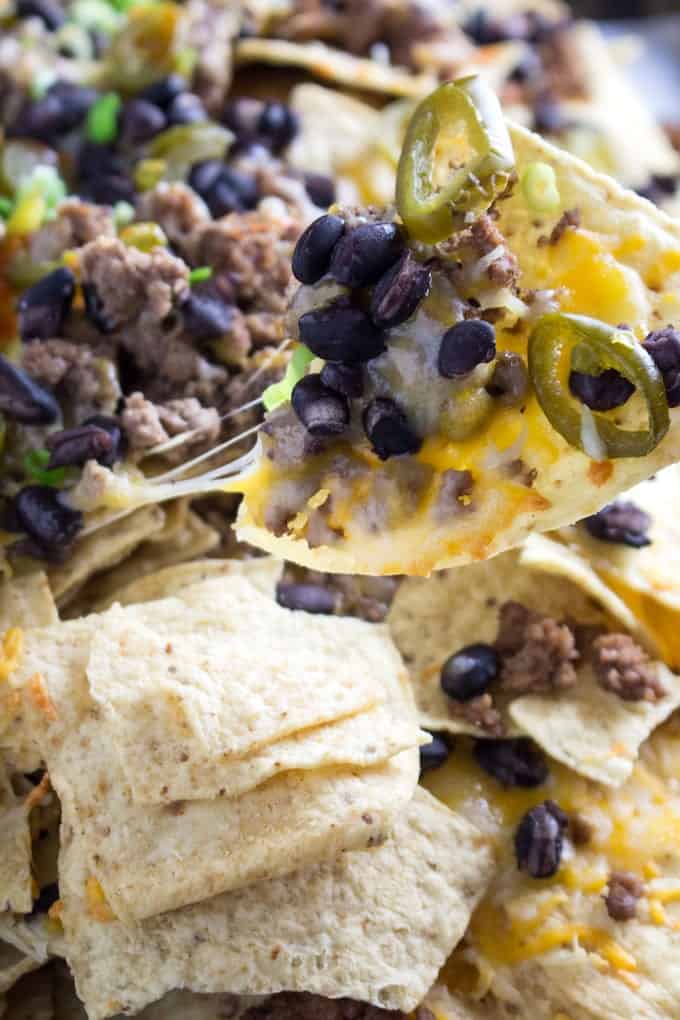 No game would be complete without the perfect combination of chips, cheese, beef, and just the right amount of Jalapenos. The best part is that they're so easy to put together, you can be ready for kickoff in less than 25 minutes. Check out this recipe for Ground Beef Nachos
Philly Cheese Steak Dip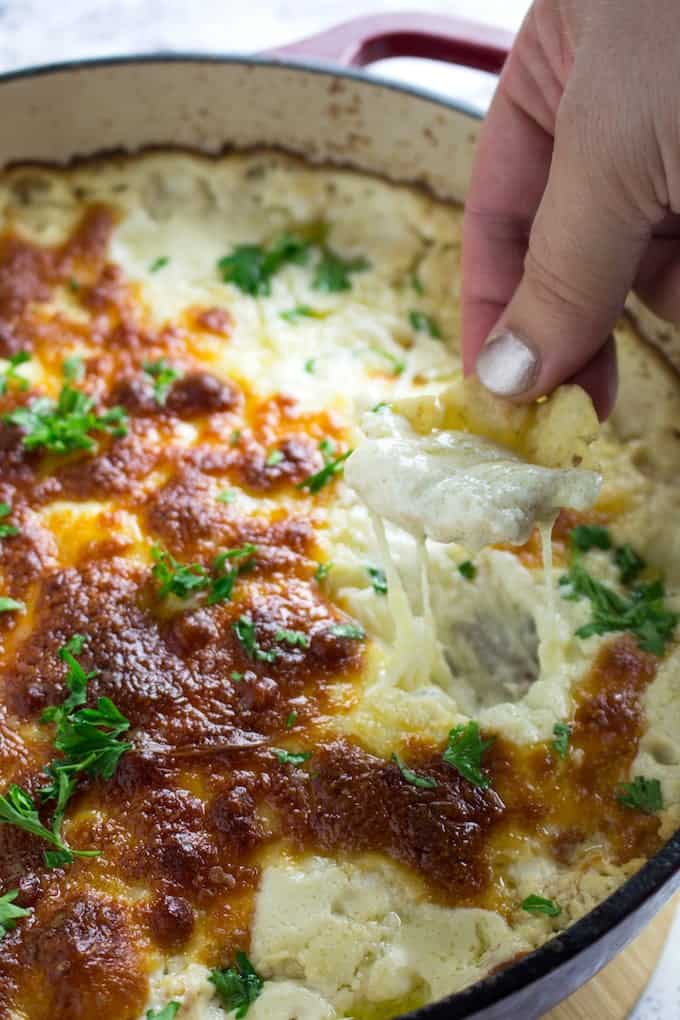 What if I told you that you can take all your favorite parts of a Philly cheese steak and put it in a dip? The steak! The peppers! The onions! (most importantly) The cheese! It may seem too good to be true, but check out this Philly Cheese Steak Dip.
Jalapeno Popper Hashbrown Bites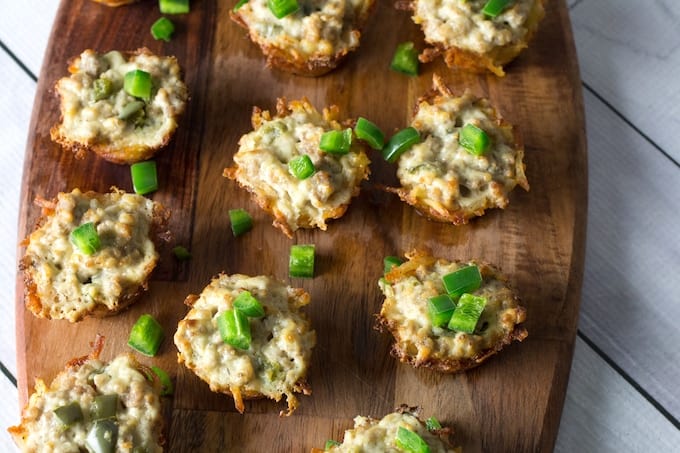 I don't think I've ever been to a Big Game party that didn't have jalapeno poppers. They always seem to be the perfect combination of cheesy and spicy. I'm always looking for a new spin on the traditional jalapeno poppers and after countless tries (so, so many jalapenos), I've come up with these Jalapeno Popper Hashbrown Bites. The best part? You can make them ahead of time and freeze them. Then just heat them up right before your guests arrive.
Easy Slow Cooker Buffalo Chicken Wings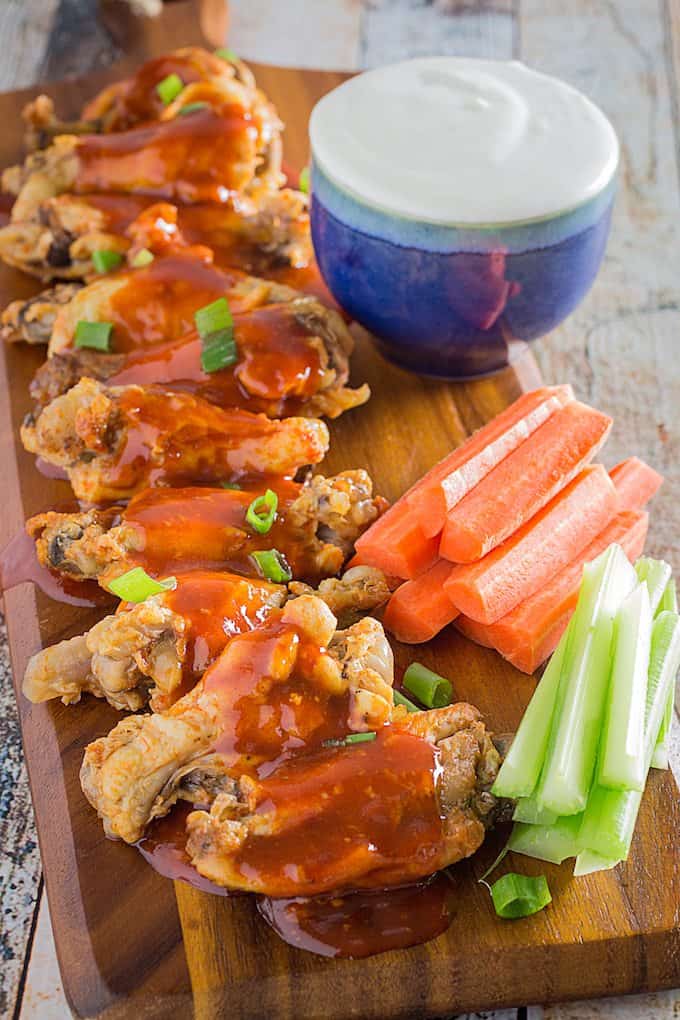 This may sound strange, but my favorite kind of chicken is the wing. And what's better than a chicken wing slathered in spicy, buttery Buffalo sauce? If there is something, I sure can't think of it! Check out these Easy Slow Cooker Buffalo Chicken Wings.
Balsamic Tomato Bruschetta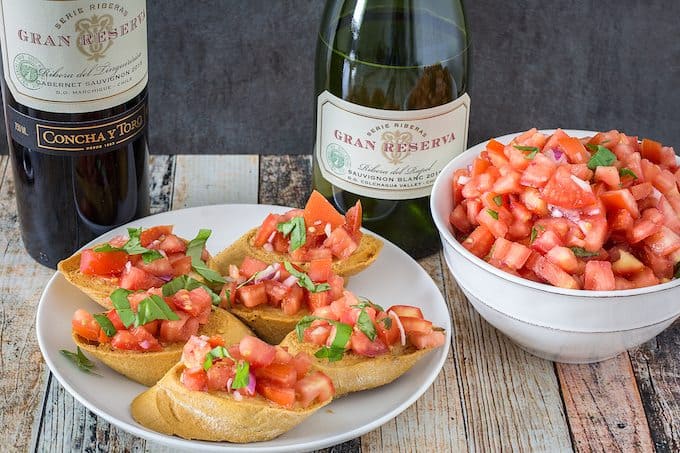 After eating all those Buffalo wings and jalapeno poppers, you'll want something to calm the plate. This Balsamic Tomato Bruschetta is perfect combination of tomatoes, basil, and balsamic vinegar. Not only does it taste great, but it will fancy up any party you have. Even just saying the word bruschetta makes me feel fancier.
Easy Ranch Cheese Ball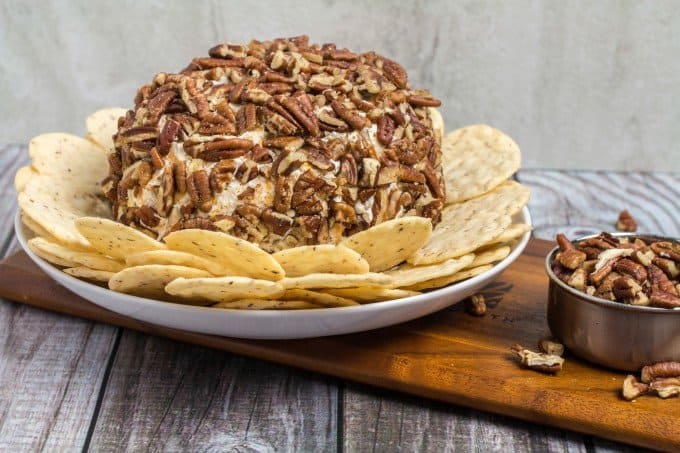 If you're in a hurry and want something to bring to that last-minute party that you've been invited to, then the Easy Ranch Cheese Ball is perfect for you! With just 6 ingredients, you can put it together in just a few minutes and be ready to head out the door.
Bacon Wrapped Tater Tots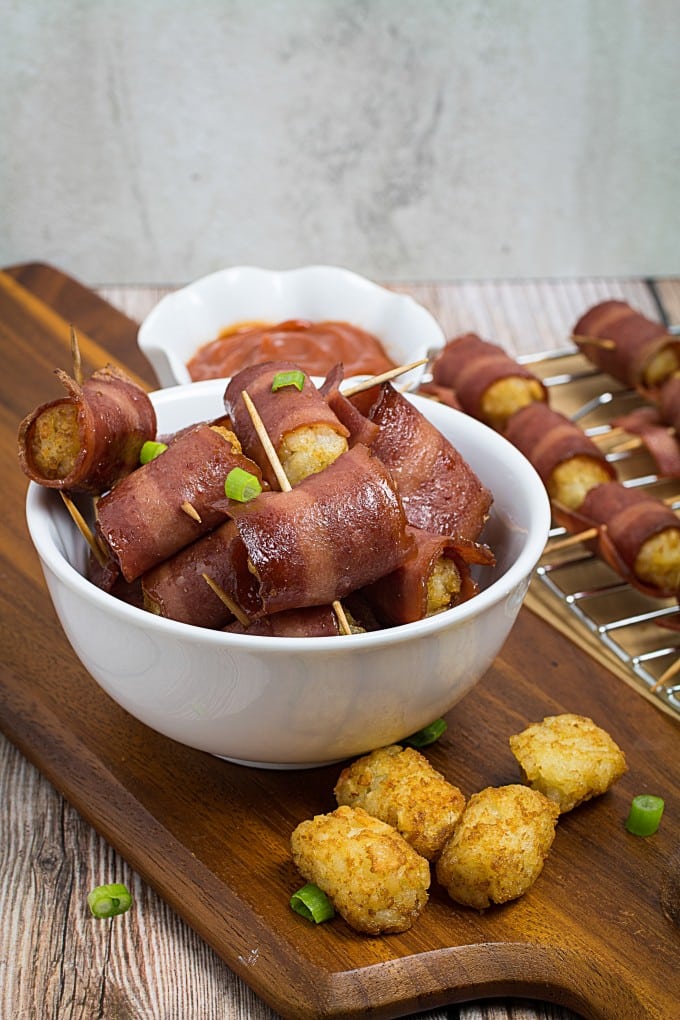 Has there ever been a better combination than bacon and tater tots? I mean, bacon and anything goes great together, but when paired with those savory bits of deliciousness that are tater tots, these are sure to be a crowd pleaser. No, really. Make sure you grab yours first because they'll be gone before you know it!
Best Ever Spinach Balls Appetizer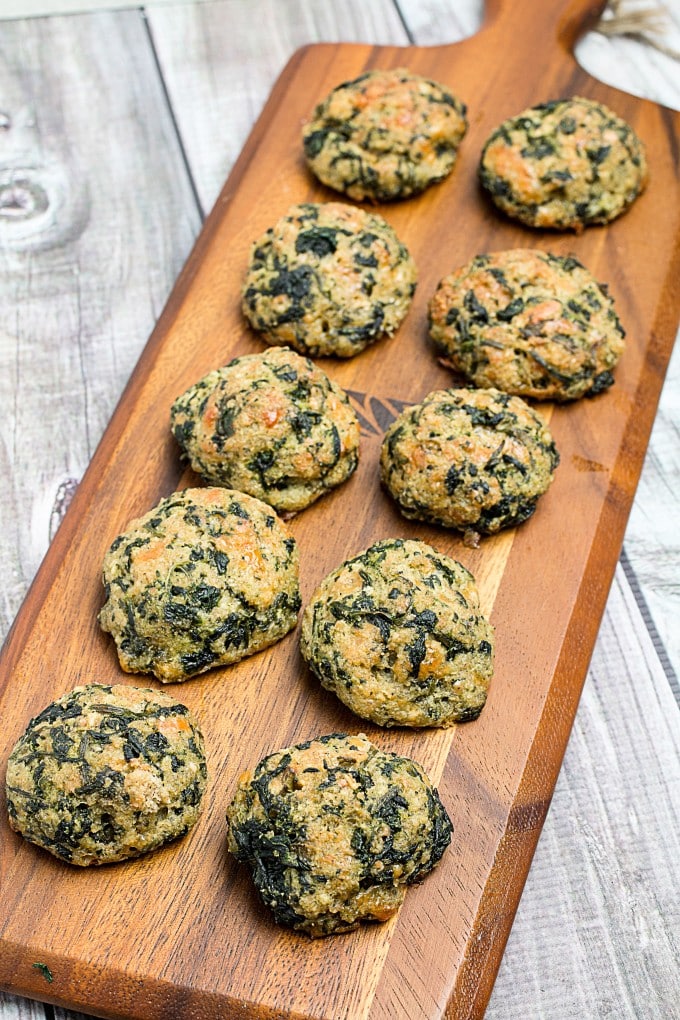 I don't use the term "best ever" lightly. So you can rest assured that these Best Ever Spinach Balls Appetizer is the real deal. These amazing little balls of spinach, garlic, and cheese are sure to be a hit. Plus, they have spinach in them. That makes them healthy, right?
Spicy Sausage Cream Cheese Dip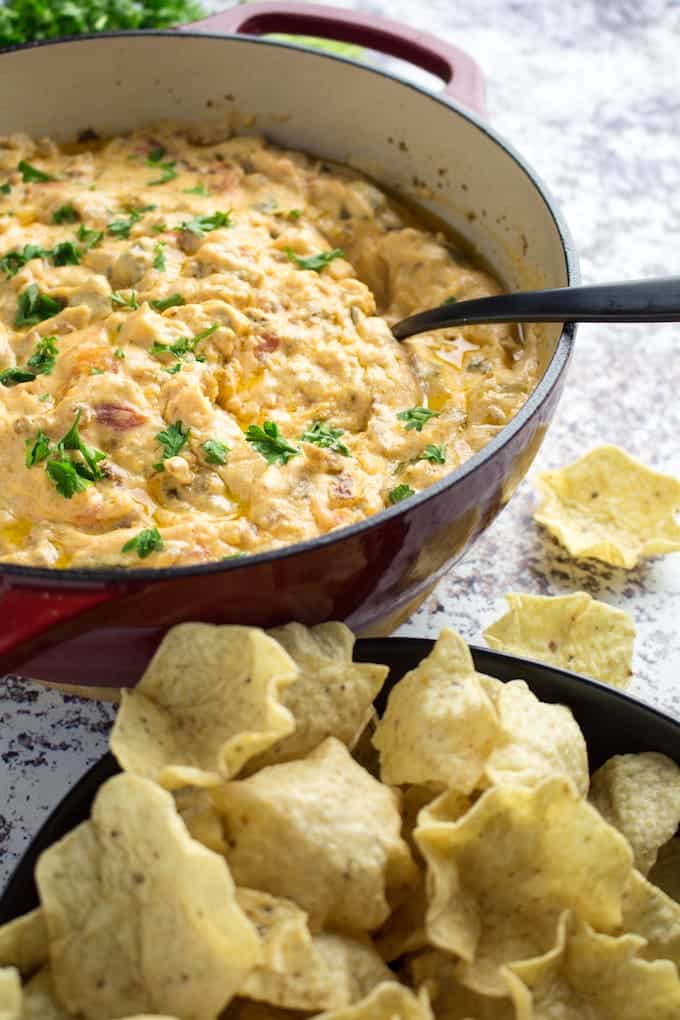 I couldn't resist adding just one more dip to finish off my list of favorites. This dip is spicy, it's creamy, it's so good that any other dip I try will have quite a high bar to live up to. I could just eat a whole bowl of this dip. I mean, I could, but I won't…probably.
We are a participant in both the RewardStyle and Amazon Services LLC Associates Program, which are affiliate advertising programs designed to provide a means for sites to earn advertising fees by advertising and linking to amazon.com and through RewardStyle.