Grilled Chicken Drumsticks marinated in Jamaican jerk marinade and grilled until lightly charred on the outside and tender and juicy on the inside, ready in only 40 minutes!
Chicken drumsticks are an easy dinner option because they cook quickly and don't cost much, like my Baked BBQ Chicken Drumsticks, Sweet & Sticky Oven Baked Chicken Drumsticks, and Baked Herb & Garlic Chicken Drumsticks!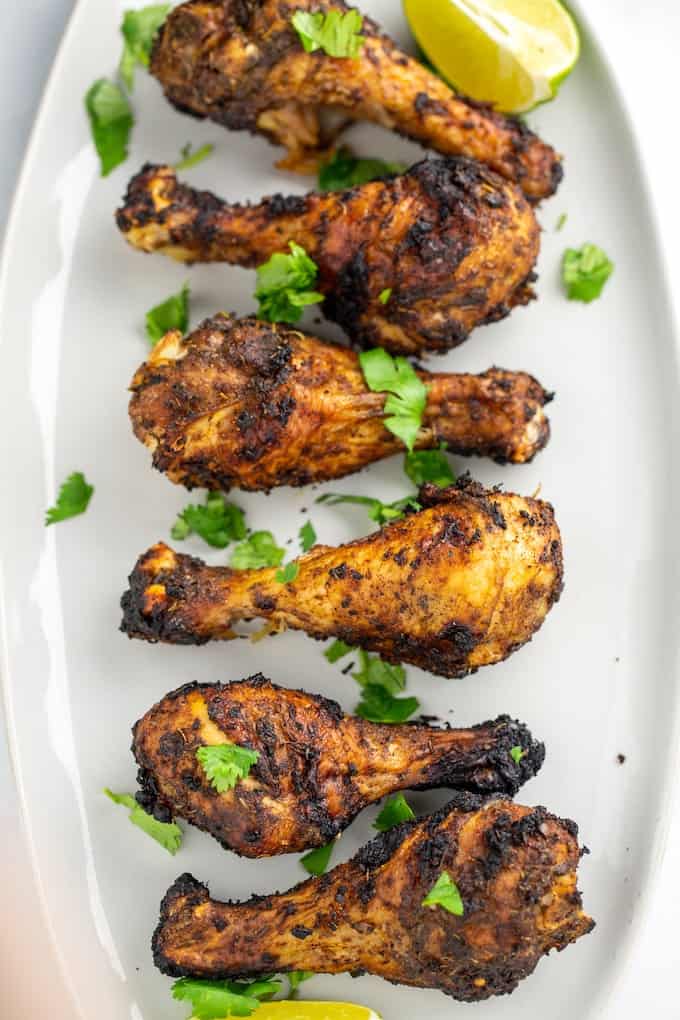 Grilled Chicken Drumsticks
Grilled Chicken Drumsticks made with my favorite jerk marinade and grilled to perfection are ready in only 30 minutes! They're quick and easy on a weeknight, and won't break the bank. You can use your favorite dry rub or marinade, or grill them with just salt, pepper, and a little bit of olive oil.
…